Why leave Annapolis on Sunday when you have just relaxed on a nice sailing cruise (with drinks)? Your room awaits you steps from the Woodwind. You might even opt to have an amazing waterfront view of the harbor, too!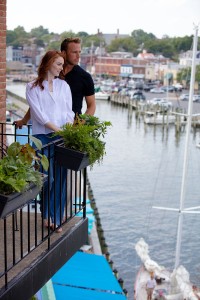 To entice you to stay a little longer in our lovely, historical town we have worked with the Annapolis Waterfront Hotel, right where the Woodwind docks, to offer a special Sunday rate on these specific dates:
The Special Rates:
Rooms: $179/night- $259/night
Waterfront and Waterfront with Balcony Rooms may be available at a discount as well.
Rates are based upon availability and blackout dates may apply.
How to Check Availability and Book:
On top of page got to "Book Now", put in one of the above dates that you would like to stay.  Hit "Reserve".
Under "Special Rates" there is a pull down menu, click Corporate/Promo Code enter 5FZ.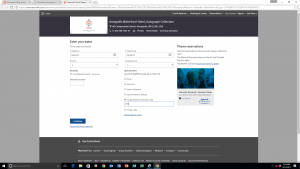 When you hit "Continue", you will see a TAB that says "Special Rates",
simply pick the type of room that you would like and purchase your room.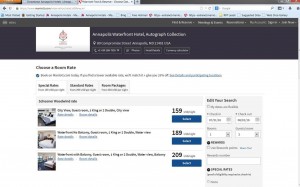 Thank you for enjoying Annapolis a little longer, and we look forward to seeing you soon!