June Wine in the Wind
June 4, 2017 @ 4:00 pm

-

6:00 pm

$79.00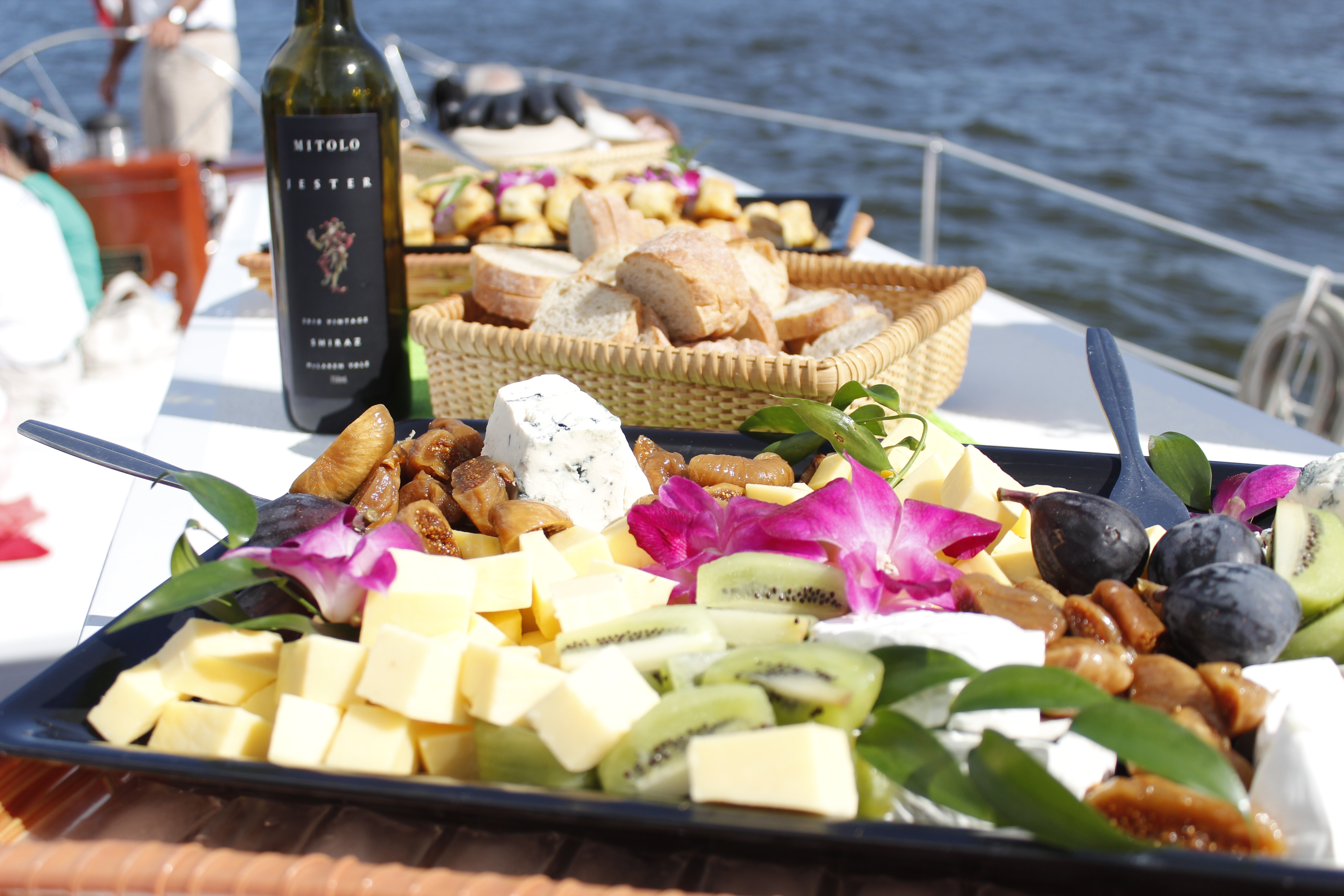 Join us for a two hour sail around the Chesapeake Bay while sampling wonderful wines from the Pacific Northwest.  The representative from the winery will introduce you to four special wines while we are under sail. The cruise will be a relaxing sail including 3-oz samples of each of the four wines featured. Along with each wine is a delicious, perfectly paired bite (we call them magnificent morsels) to go with each wine.   Includes a take-home, boat friendly, wine glass by Go Vino with the Woodwind's logo on it. You will be able to raise the sails, steer the boat or just sit back and relax with your wine and food. Depart Annapolis at 4:00 pm, return at 6:00 pm.
Roth Sauvignon Blanc, California: Generous ripe tropical flavors with a crisp refreshing finish.
Paired with Shrimp Mango and Snow Pea Salad
Ponzi  Gris, Oregon: Behind every bottle of Ponzi wine is more than four decades of winemaking discovery and innovation. Dick Ponzi was one of the first four winery's to plant Pinot Noir and Pinot Gris in Willamette Valley. Dick has passed the baton to his two daughters who continue to explore and nurture the fertile soils that allow wines of passion and character to envelope your glass.
Paired with Blackened Salmon on Cucumber Slaw with Cusabi Sauce
Three Rivers Red Blend, Washington State: This region is a semi arid desert perfect for warm climate grapes. This winery founded in 1999 planted many small plots of a multitude of varietal's. This wine is a blend of Sangiovese, Malbec, Merlot, Syrah and Cabernet creating a very smooth easy drinking style.
Paired with a Wild Mushroom Cake topped with Shredded Pork and Cherry Sauce 
Margarett's Vineyard Zinfandel, California: Zinfandel is known as Americas varietal those its roots go back to Italian heritage when they first came to California to work in the vineyards and brought with them some  native grapes including Primitivo which evolved into what is known today as Zinfandel.
Paired with a Shaved Beef and Arugula Slider
Price: $79 per person. Maximum 40 guests.

Stay the Night? The Annapolis Waterfront Hotel (where Woodwind docks) has created a fantastic Sunday Room Rate for this particular Sunday night. Rooms from $159-209 including some waterfront rooms.
Learn More