Schooner Woodwind and Woodwind II sail the Chesapeake Bay departing up to four times daily from the Annapolis Waterfront Hotel.
Fun Facts when Woodwind II was used in the movie, "The Wedding Crashers".
How did they find the Woodwind? They kept looking for a great looking sailboat that a legislator would own in the Chesapeake region. A friend of ours, Ezra, kept mentioning that the Woodwind would be perfect. Once they finally saw her they said emphatically within five minutes, "Welcome to Hollywood!" The director, David Dobkin, ran around the boat like a kid in a candy store, Captain Jen recalls.
Where was it filmed? New Line Cinemas primarily filmed the boat, when the actors were aboard, in the Choptank River near Oxford and Cambridge. For the aerial filming sequence they used a helicopter and filmed us in the Miles River, near St. Michaels, two weeks after the filming aboard the boat. The dock scenes were filmed on the Wye River.
How were the actors? Everyone was great on the boat. Captain Jen and other crew members (that worked with us back then) have fun stories about most of the actors. Ask them about the stories when you sail with us. Both boats have photo albums of the filming of the movie.
How long did they film for the 2 minutes of movie time? They rented the boat out for about 7 days total, and not in a row. The filming of the sailing scene was 2 days, the dock scene was one day, and the helicopter footage was 1 day. The film crew wanted to see us at certain locations before the filming began, too.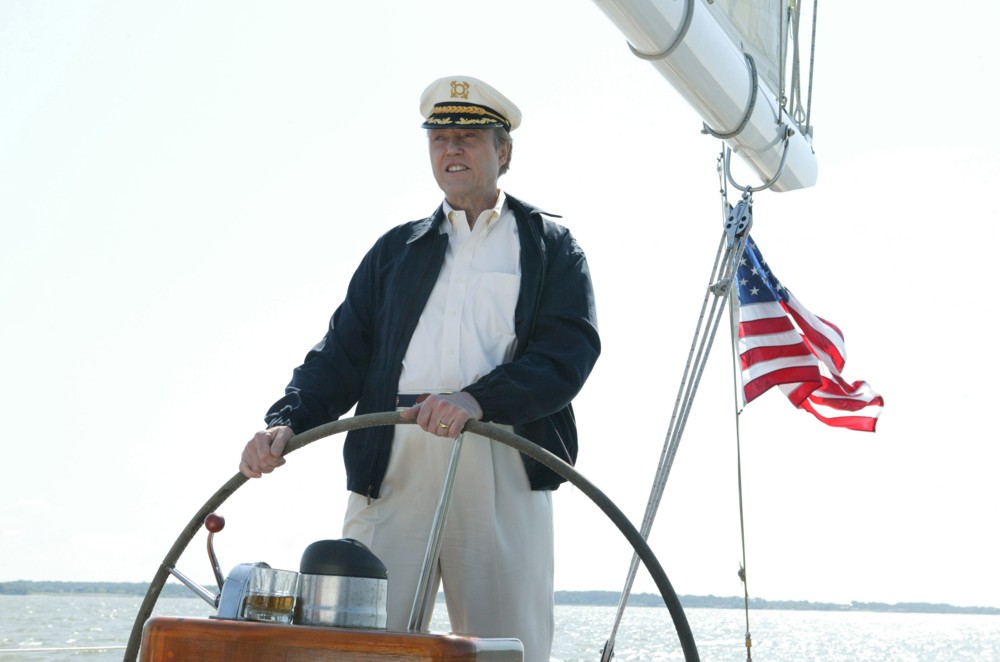 Fun Facts about the Woodwinds.
Around the World: For all the miles that Woodwind has sailed in the Chesapeake alone, she has sailed around the world just over three times. Woodwind II has just finished her second circumnavigation of the globe in mileage.
Biggest Expense: Of all the expenses, that the Woodwinds have, the sails are the most costliest expense. Every 4-5 years, we replace the sails since they get tired from all of the use and the sun's deterioration. A full set of sails cost us over $25,000 for one boat!
It's all about speed: Top speed on Woodwind is 16.9 knots. We hit that speed record in 2005's Great Chesapeake Bay Schooner Race. Woodwind II has hit 13.5 knots, just sailing around Annapolis.
Fashion Star: Woodwind  was used in 2010 Vineyard Vine's Summer Catalog. They shot many different models wearing many different clothes on a gorgeous May day. Three of our own crew were showcased in the catalog as well.
600 Woodwind "Family" Members: Over the past 30 seasons, we have employed around 600 "family" members. We may not be blood related, but all have either trimmed sails, cleaned heads, sold cruises or caught dock lines. With all of their help, we have turned thousands of guests into sailors!