Where to find the Schooner Woodwind:
Walk around the right side of the hotel to the entrance to the dock where you'll see a "Woodwind Sailing Cruises" sign. You will be looking for a little gray and blue kiosk that is our "Ticket" Office. You can also walk through the restaurant, Pusser's, to get to the dock.
Parking for the Schooner Woodwind
There are no designated parking spots for sailing on the Woodwind.  Annapolis can be very challenging when finding parking, so the following info should be helpful. We have done our best to check rates, but these rates are not guaranteed and should be considered a guideline.

  Closest Parking Lots:
All less than a half-mile away, and in order of proximity
BLUE PINS (
1 – 5) on the Custom Google Map Below.
Annapolis Waterfront Hotel (onsite)-

 Usually parking at the Hotel is for Hotel Guests only. On weekdays they may have parking available for $16 for four hours, and $30 for the whole day.  Very limited advanced purchases for parking may be available at Spot Hero Annapolis. 
Yacht Basin Parking Lot- The lot on the right-hand side of the Annapolis Waterfront Hotel charges by the day. Space is very limited and prices vary from $20-30 a day.


Green Street Parking Lot (not always available)- If you take a left onto Compromise Street (at the foot of St. Mary's), on the left before Main Street is the Green Street Parking Lot. A private company runs this lot. Rates vary with demand.
Noah Hillman Garage–

New Garage Now Open!

Carroll's Creek/Annapolis City Marina Parking Lot –

 410 Severn Ave, Annapolis, MD 21403. Less than a half-mile scenic walk, this lot offers spaces at $4 for the 1st hour, $3 for additional hours with a $24 max for the whole day. You could also walk down to the fuel dock at the Marina and take a Water Taxi for $4 a person to the Annapolis Waterfront Dock.
CUSTOM GOOGLE MAP: We made this up to give you up-to-date info on parking garage rates and info on advanced reservations for parking. Clicking on each PIN will give you info and a link if they have advance reserve parking.  You can also get directions to any of the PINS by clicking them and then going to the arrow on the upper right side of the box. This includes getting directions to the boat from whichever garage you choose, or wherever you are at the time.  There are many other Annapolis City Garages, designated by GREEN PINS, that are more than a half-mile away but accessed by a FREE MAGENTA BUS.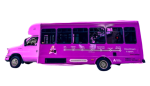 The Free Magenta Bus is a bus that quickly and efficiently moves individuals from the City's parking garages around the Central Business District and Westgate Circle to Memorial Circle.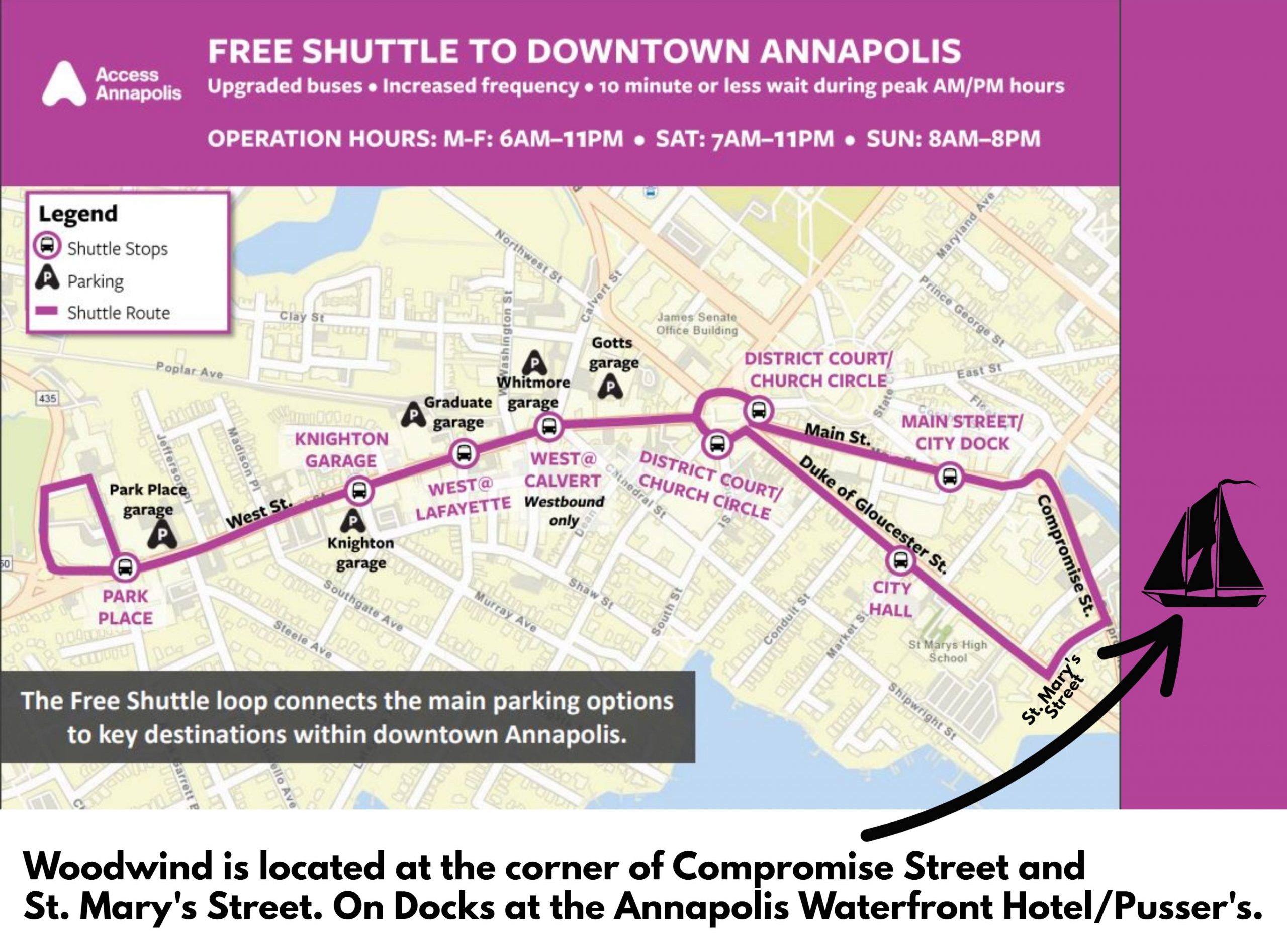 Directions to the Schooner Woodwind
   Directions
Schooner Woodwinds are docked at the Annapolis Waterfront Hotel.
Address: 80 Compromise Street, Annapolis, MD 21401
Printable Bus Driver Directions
Printable Directions to Schooner Woodwind
Pittsburgh: Route 76E (PA Turnpike) to Route 70S to Route 270S to Route 495E to Route 50E to Rowe Blvd. (Exit 24). (242 Miles)
New York: New Jersey Turnpike to Route 95S to 895S (Harbor Tunnel) to Route 97S to Route 50E to Rowe Blvd. (Exit 24). (220 Miles)
Philadelphia: Route 95S to 895S (Harbor Tunnel) to Route 97S to Route 50E to Rowe Blvd. (Exit 24). (120 Miles)
Baltimore: Route 97S to Route 50E to Rowe Blvd. (Exit 24). (20 Miles)
Richmond: Route 95N to Route 50E to Rowe Blvd. (Exit 24). (136 Miles)
Washington D.C.: Route 50E to Rowe Blvd. (Exit 24). (30 Miles)
From Rowe Blvd:
Go to Annapolis towards the Capital
Take right onto Northwest St. and around Church Circle.
Follow around Church Circle (stay in right lanes)
Veer right off Church Circle at Duke of Gloucester St.
Follow Duke of Gloucester St., take left onto St. Mary's St.
At the base of this street is Compromise Street and the Annapolis Waterfront Hotel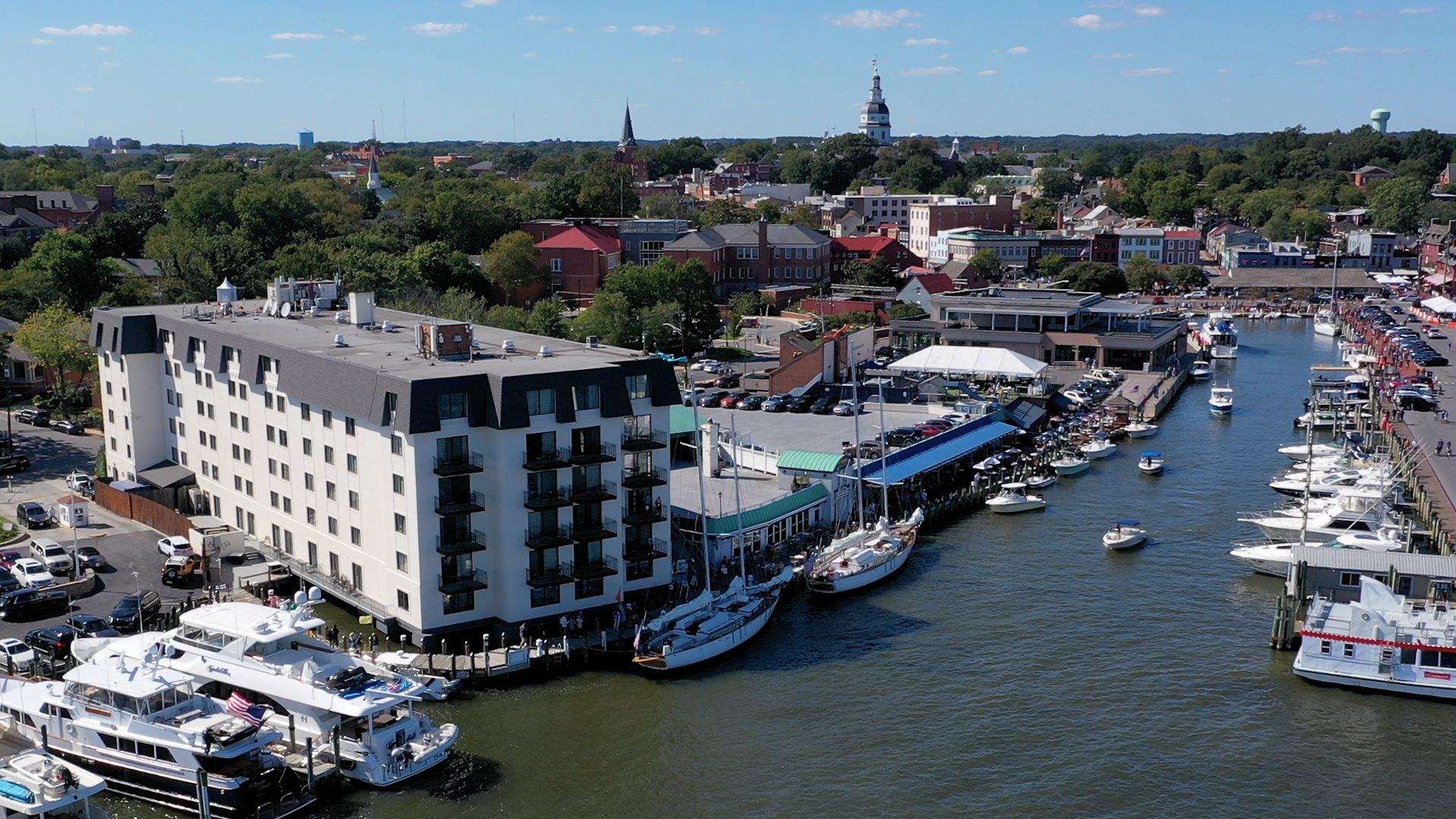 Woodwind and "the Waterfront" does not validate or reimburse for parking or parking tickets.