May Wine in the Wind
May 21, 2017 @ 4:00 pm

-

6:00 pm

$79.00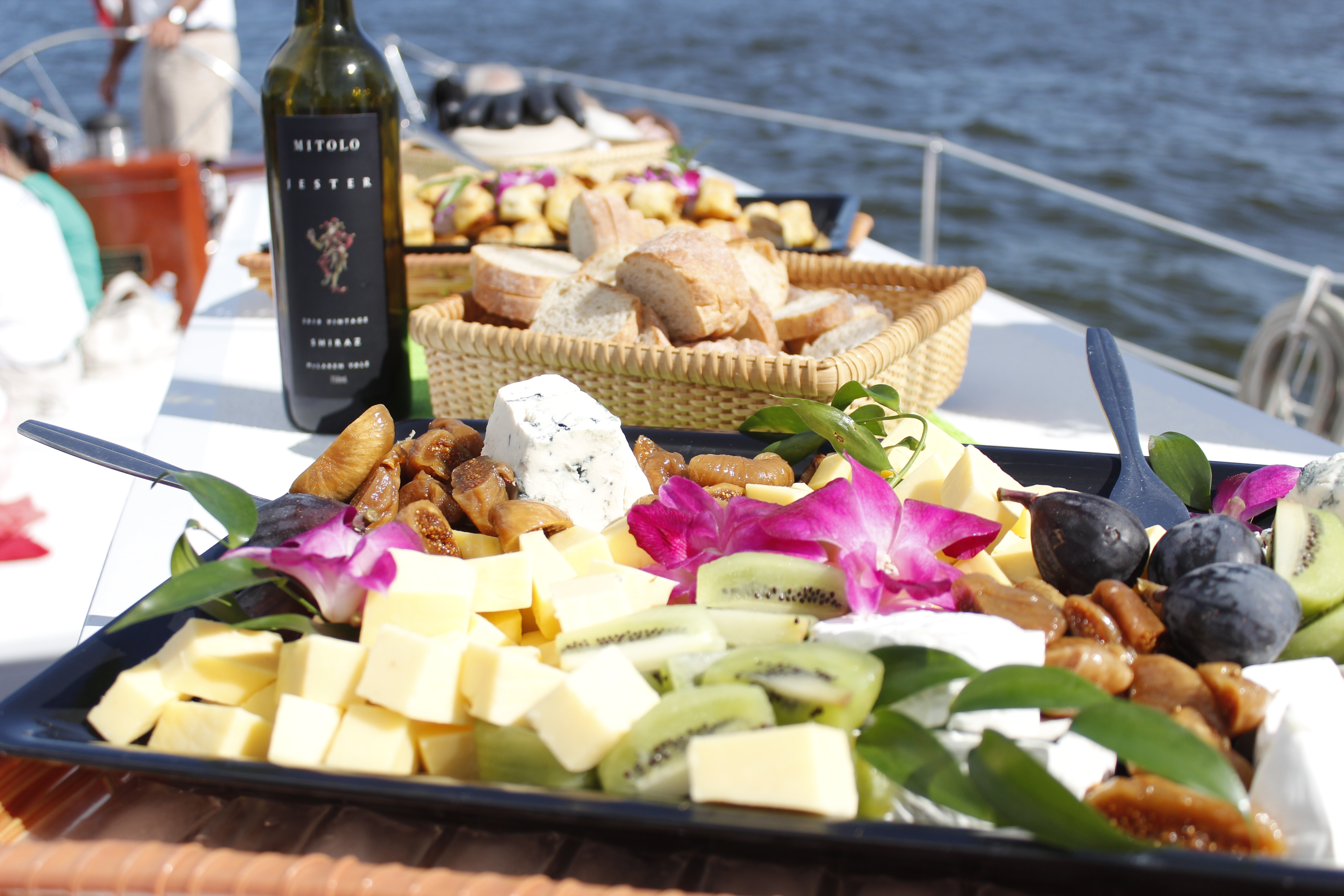 Join us for a two hour sail around the Chesapeake Bay while sampling wonderful wines from the Tuscany Region.  The representative from the winery will introduce you to four special wines while we are under sail. The cruise will be a relaxing sail including 3-oz samples of each of the four wines featured. Along with each wine is a delicious, perfectly paired bite (we call them magnificent morsels) to go with each wine.   Includes a take-home, boat friendly, wine glass by Go Vino with the Woodwind's logo on it. You will be able to raise the sails, steer the boat or just sit back and relax with your wine and food. Depart Annapolis at 4:00 pm, return at 6:00 pm.
Cavalier Vernaccia di San Gimignano: Vernaccia is the grape grown on the hills of San Gimignano one of Tuscany's ancient cities, also known as the city of towers. In the old days a gentleman's wealth was displayed by the height of is tower. Today six of the towers remain. This is Tuscany's white wine, light bodied, crisp and clean.
Paired with Shrimp Scampi with Garlic Crumbs
Ziobaffa Toscana, Sangiovese: From certified organic vineyards. This Sangiovese blend is a ripe, smooth generous wine perfect for the back yard grill.
Paired with a Risotto Ball filled with shredded Smoked Chicken
Poggio Tuffo Rompicollo, Maremma, Sangiovese / Cabernet Blend: One of Tommasi families newest properties in the rugged hills of Maremma. This blend is the typical style of this region. Displays the firm texture of Cabernet with the soft silky style of Sangiovese. This wine is what I call Old World meets New".
Paired with a Rosemary rubbed Pork Tenderloin Slider with Plum Tomato Jam
Tenuta di Capraia, Chainti Classico: A classic style Sangiovese  from the heart of Tuscany. Aged in large Slovian cask this wine displays all the subtle nuances of this varietal.
Paired with Charred Beef, Eggplant and Marscarpone Roulade
Price: $79 per person. Maximum 40 guests.

Stay the Night? The Annapolis Waterfront Hotel (where Woodwind docks) has created a fantastic Sunday Room Rate for this particular Sunday night. Rooms from $179-209 including some waterfront rooms.
Learn More