August Wine in the Wind
August 27, 2017 @ 4:00 pm

-

6:00 pm

$79.00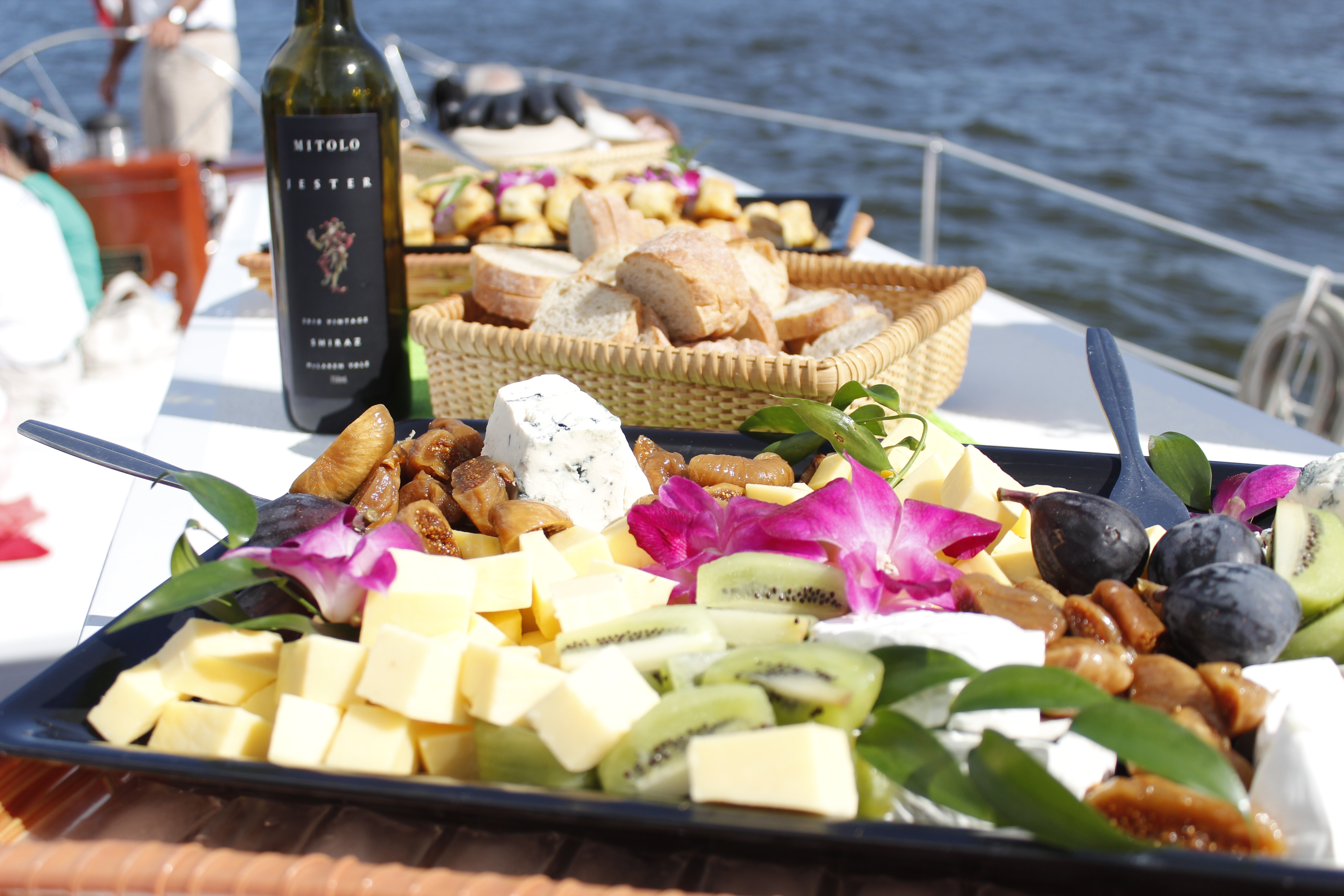 Join us for a two hour sail around the Chesapeake Bay while sampling wonderful wines from Spain.  The representative from the winery will introduce you to four special wines while we are under sail. The cruise will be a relaxing sail including 3-oz samples of each of the four wines featured. Along with each wine is a delicious, perfectly paired bite (we call them magnificent morsels) to go with each wine.   Includes a take-home, boat friendly, wine glass by Go Vino with the Woodwind's logo on it. You will be able to raise the sails, steer the boat or just sit back and relax with your wine and food. Depart Annapolis at 4:00 pm, return at 6:00 pm.
Atlantis Txakoli, Basque: Pronounced Choc-O-lee. These vines grow along the rugged coast of Basque Spain and is a true hot weather wine. Low alcohol, light bodied and slightly effervescent with flavors of stone fruit.
Paired with Shrimp and Scallop Ceviche with a Tortilla Chip
Telmo Rodriguez Basa Rueda: Telmo is on the forefront of Biodynamic farming in Spain. This wine is a blend of Verdejho and Vuira, fermented in cement tank on its wild yeast. A very expressive wine with crisp ripe fruit.
Paired with Serrano Ham Topped Crostini
Telmo Rodriguez Al Muvedre: This is old vine head pruned Monestrel fermented on its wild test in cement tank. This grape went from Spain to France courtesy of the port of Mourvèdre. When it showed up in wooden boxes stamped Mourvèdre the French naturally thought it was the grape name. Thus a new varietal was born.
Paired with a Grilled Beef Skewer brushed with a Fig Glaze 
Dominum QP, Rioja: Rioja, where Tempranillo is king. This is a wine of amazing food versatility. Enjoy with steak, chicken, pork and yes even seafood.
Paired with Seared Rockfish on Sun Dried Tomato Salsa
Price: $79 per person. Maximum 40 guests.

Stay the Night? The Annapolis Waterfront Hotel (where Woodwind docks) has created a fantastic Sunday Room Rate for this particular Sunday night. Rooms from $179-209 including some waterfront rooms.
Learn More