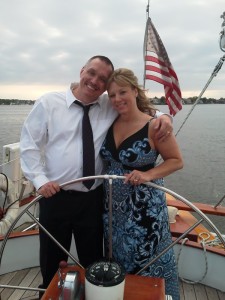 Two blogs today for me!
Our sunset sail was really nice. We had a family celebration of the marriage of Mr. and Mrs. Bull. They brought aboard a tiny 3 month old, who was quite adorable (and a life-jacket). She wouldn't give up the wheel.
We had a great sunset with Woodwind sailing past the USNA Chapel Dome.
I'll share some pics…