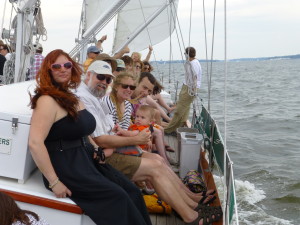 Working on Father's Day is one of the best days to work on the Schooner Woodwind. You get happy families wanting to share sailing with their children.  Today was no different and we had wonderful weather. It was hot on land, but on the water we had a nice breeze.
The breeze was so nice that we flew across the Bay at speeds between 9 and 10 knots. It was the perfect way to celebrate the wonderful, "Dad".
There were even some people that came aboard without their Dads, but instead they sailed because they remember how much their Dad  loved sailing as a child and all the racing he did as an adult. It was awesome to hear their stories.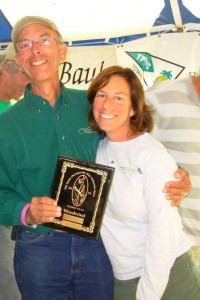 Unfortunately, I was not able to sail with my Dad on Father's Day since I gave him the day off. So, here's a pic of me sailing with my Dad.