What a great day of sailing we had Saturday. The Perron family was back to sail with us again and it was good to see you guys. Matt and Becca both took turns at the wheel and they did great. The winds were light, but it was not hot out and it made for a great day to be on the bay.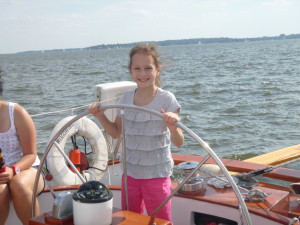 Some of the guests took the relaxin' part to the next level and my co-captian Lake let the gentle breeze and pace of the boat rock her right to sleep. More energy for town later!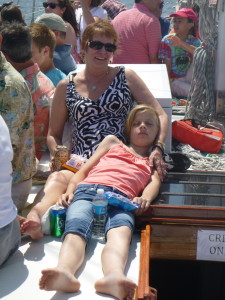 Friend of the Woodwind Bill Hoker was out paddling in the bay in his kayak when he caught up with us and drafted along behind our stern for quite a bit. We were sailing along at a good 7 to 8 knots and he was able to stay right with us.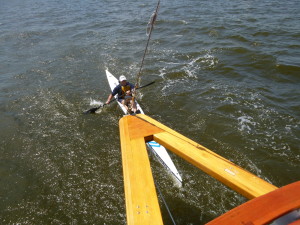 What a great day Saturday turned out to be . Thanks to all who came and joined us fro this wonderful day.