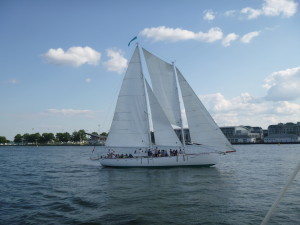 What a great day for sailing. The winds on our 1st 2 trips of the day were blowing from the NW at 10 to 15 knots. The weather was sunny and clear with the temp. in the low 70's.
I am not sure it could get any better than that. We had fun guests all day. With several families celebrating with graduating midshipman from the Naval Academy.
Congratulations!!!!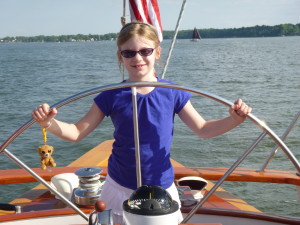 Rachel and her family joined us for a sail and our guest captain did a wonderful job. But as you can see she did have a little help from her wrist pet…Good Job.
Saturday night as usual we had our B&B guests sail with us and spend the night. We had 3 couples all celebrating anniversaries and 1 recent wedding,
Congrats to all of you. It was a night to remember…..
Till next time                              Capt. Mickey