And we started Memorial Day weekend off right. The wind was fantastic all day.
Blowing 15 to 20 knots most of the day and gusting to as high as 28 knots. This made for an exhilarating day of sailing.
We started out with enough wind to make it under the bay bridge and back. Woohoo!!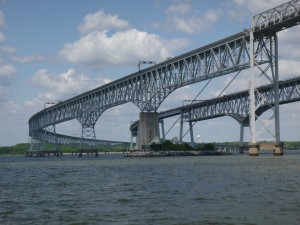 We had several frequent sailors join us today.  When the winds pipe up the locals know how much fun it is to come out on the Woodwinds, and today was not a disappointment. Kerric and Laureen came out to celebrate Kerric's birthday with us. It was good to see you both again!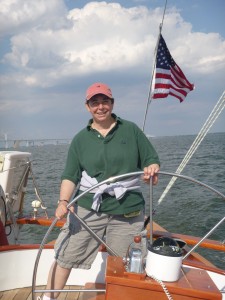 I don't know if it's just me, but when you get out on the water on a beautiful sunset sail it just makes you feel good. Sometimes it brings out the romantic side of people, as it did with Peter.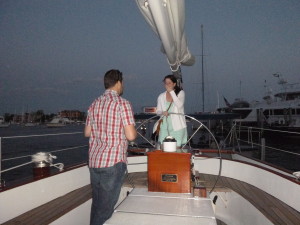 At the end of our sail Peter asked his girlfriend Lauren to marry him. And she said…..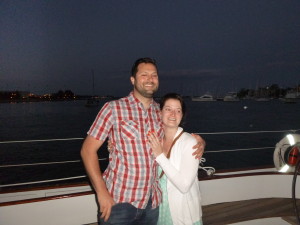 Good luck to Peter and Lauren and Happy Birthday to Kerric. Thank you for sharing your celebrations with the Woodwind family. We look forward to seeing you again.
Capt. Mickey