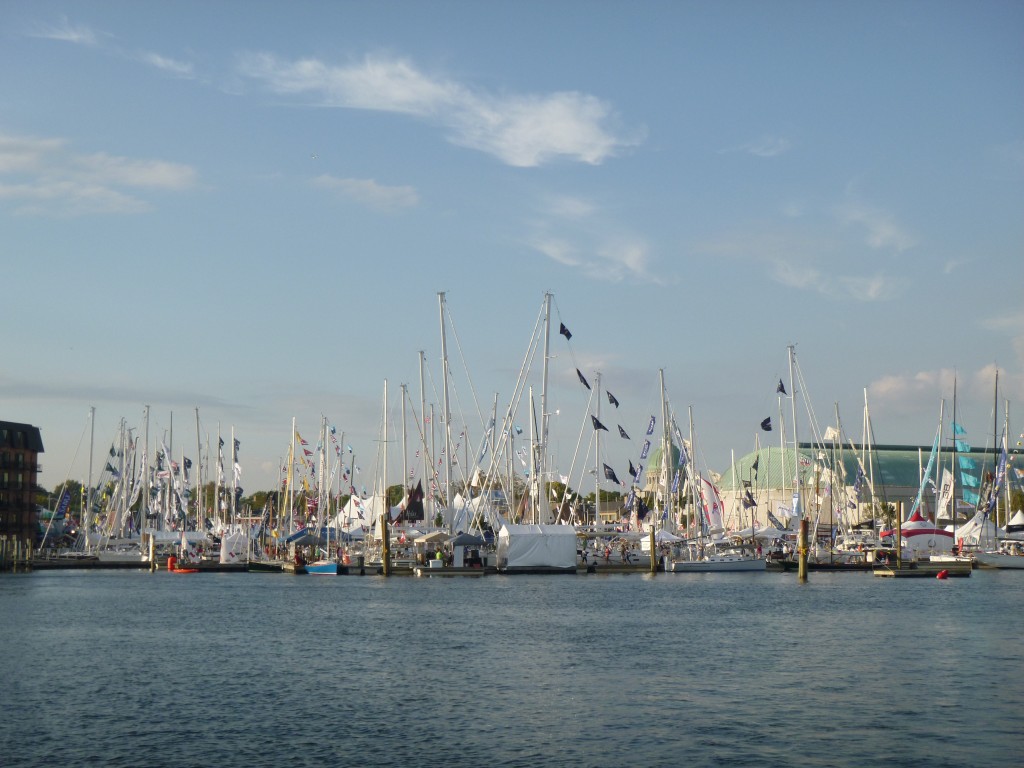 The annual US Sailboat Show is here. The town is transformed, the skyline obstructed by sailboat masts, and everyone talks about sailing.
This is one of my favorite times of year! We sail from the sailboat show on dock E2 on an hour and a half sail up to four times daily. In between sails, we let folks step aboard and check out the Woodwind. (More Info)
I love when people look at the Woodwind and want to learn more… what's the sail you have in that bag hanging from your foremast? What are the decks made of? How is this boat made? What design is it modified from? The questions are so different when in the Boat Show than when we sail the rest of the time of year. And then these sailing enthusiasts actually sail on the Woodwind! Spoiled forever.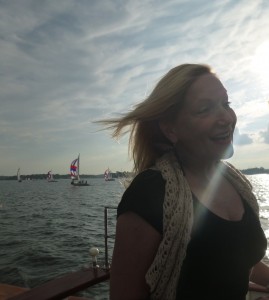 And as always, we really sail the boat. I couldn't help just setting sail 20 seconds after backing out of the dock. And then sailing right past the outside docks of the show so everyone could see how fast (and fun) the Woodwind is. On our second sail we had an all girl crew and the guests loved it. We turned so many on to sailing in an hour and a half.
My favorite comments of the day:
"I am looking at a catamaran, I've been a powerboater and I never sailed before, but I love the quiet."  Then after sailing the Woodwind, "Wow, I love when the boat leans, I want a monohull! This is awesome."
"Can you explain how the tell tales work exactly? I have them on my 36-foot boat, but I am unsure how to use them correctly."
"Tell me the secrets of how the crew know how to sail the boat so elegantly."
"You make this look so easy!"
"I forgot how wonderful this boat sails! You're right, this boat spoils you!" Captain of the Woodwind, Bill O'Gara, 1994 & 1995.