This was a pleasant day on the Bay.  As you can see by the photos, everyone is relaxed and enjoying the moment.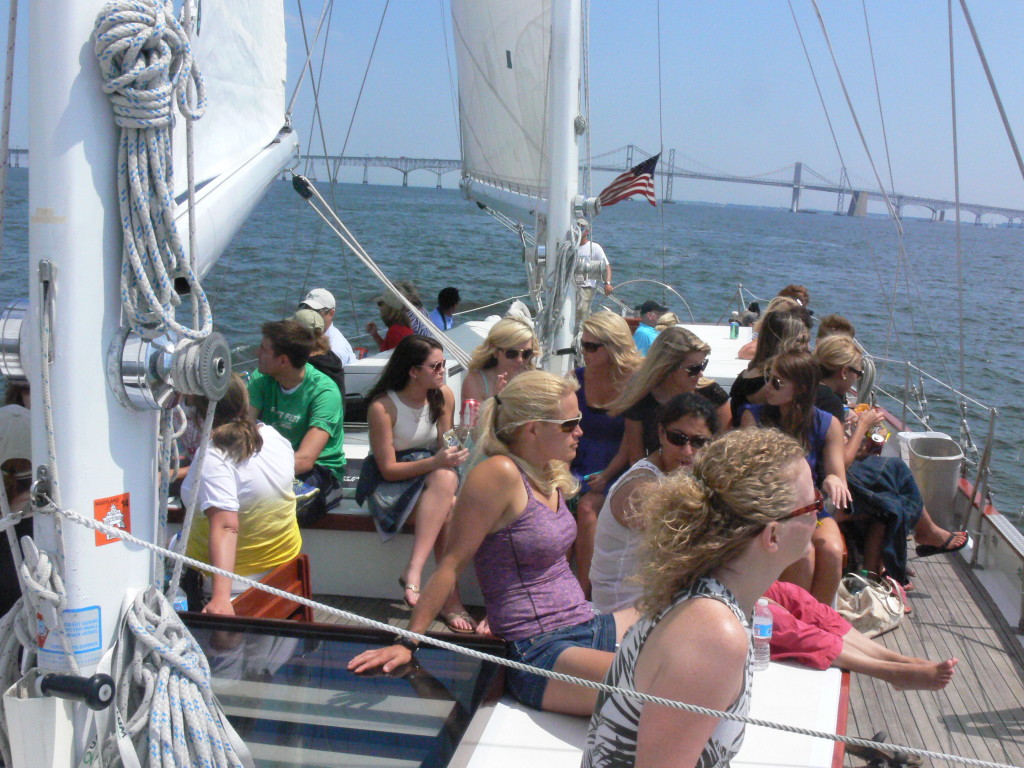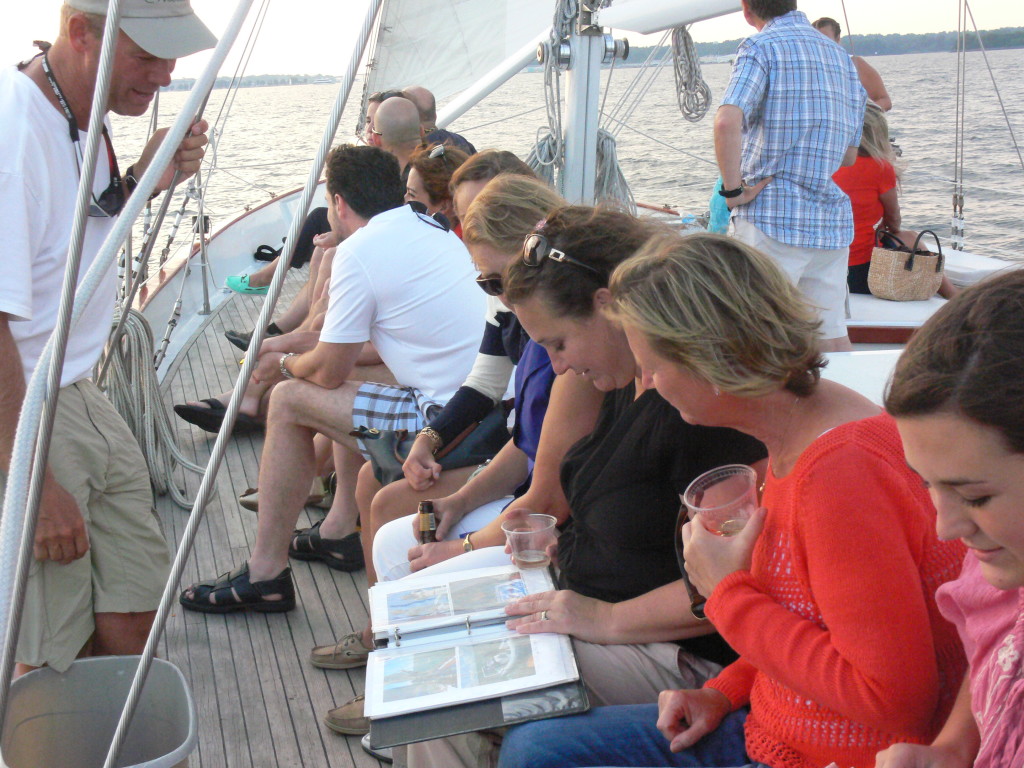 Frequent sailor Jay and his grandson, Drew, joined us and they brought Drew's cousin Andrew.  Drew took the helm.  Very nice to see how well Drew was able to handle Woodwind II with minimal coaching from crew member Andrew.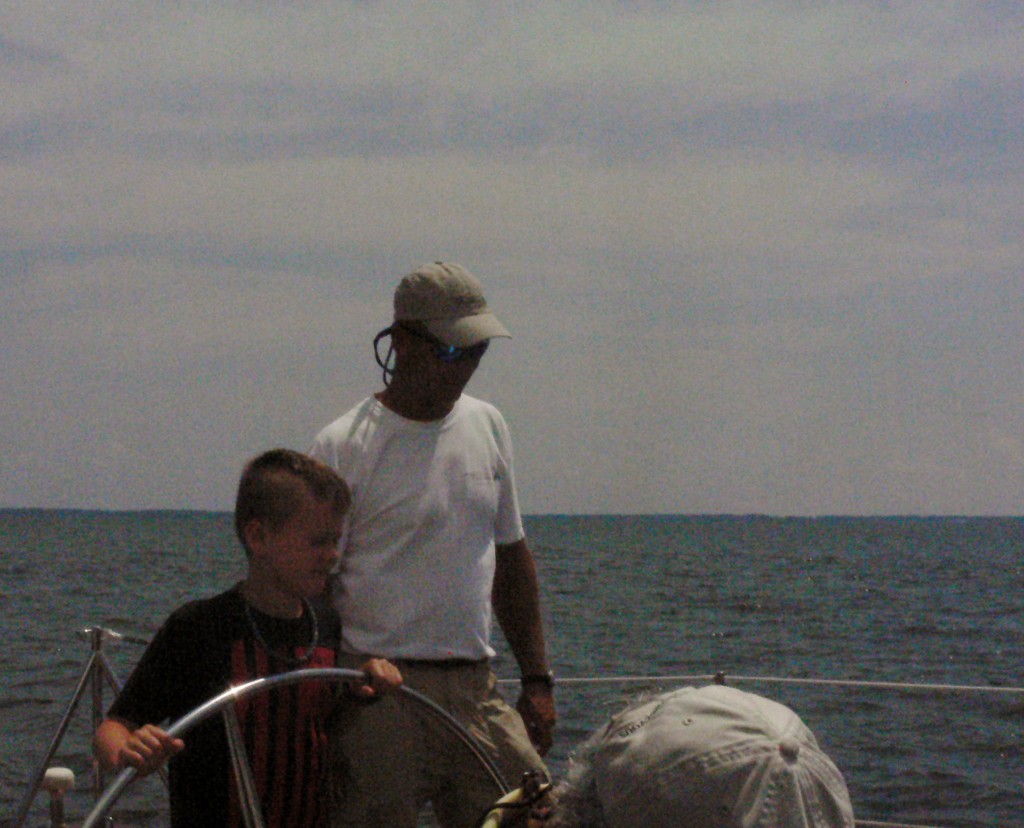 We were fortunate to have this young sailor help with dropping our main sail as we prepare for docking.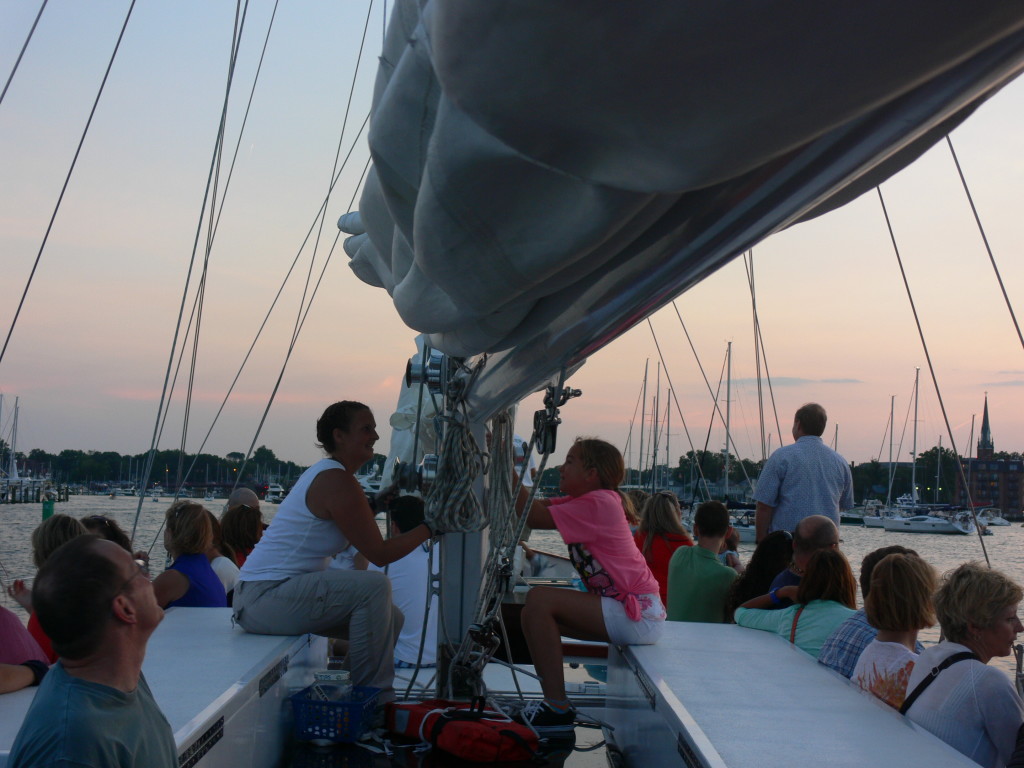 We also had on board the Watermelon Queens and their support team.  No, I am not kidding.  Please check this link for more information: http://www.nationalwatermelonassociation.com/  When we were back at the dock I had a chance to pose with these gracious ladies.