Woodwind was chartered by the Chesapeake Outdoor Group (COG).  This group is a very positive force helping the Anne Arundel and Chesapeake Bay community.  Their activities are wide ranging and we were pleased to have them on board.  For more information follow this link: http://www.chesapeakeoutdoor.org.  What is fun and fascinating for me is to meet such interesting folk.  In the photo to the right, the fellow at the helm is none other than Robert Grigg, a former 12 Ounce Regatta Champion.  For those not in the know, the 12 Once Regatta is raced in model sail boats built out of beer cans (OK, any 12 oz can).  Ron Katz is part owner of the Baltimore light house.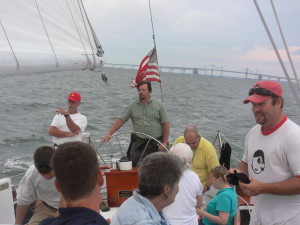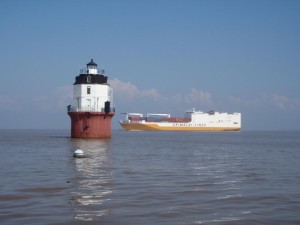 The USCG is selling their lighthouses because of escalating maintenance costs as compared to just using a light on a pole.  Ron and his associates are restoring the light to its original 1908 condition.  It was the only light house ever powered by nuclear power!
Steve Carr is a travel writer, graduate of the Naval Academy (1972) and bicycling enthusiast.  He has a competitive spirit and has managed to sail ahead of our twin sister, Woodwind II.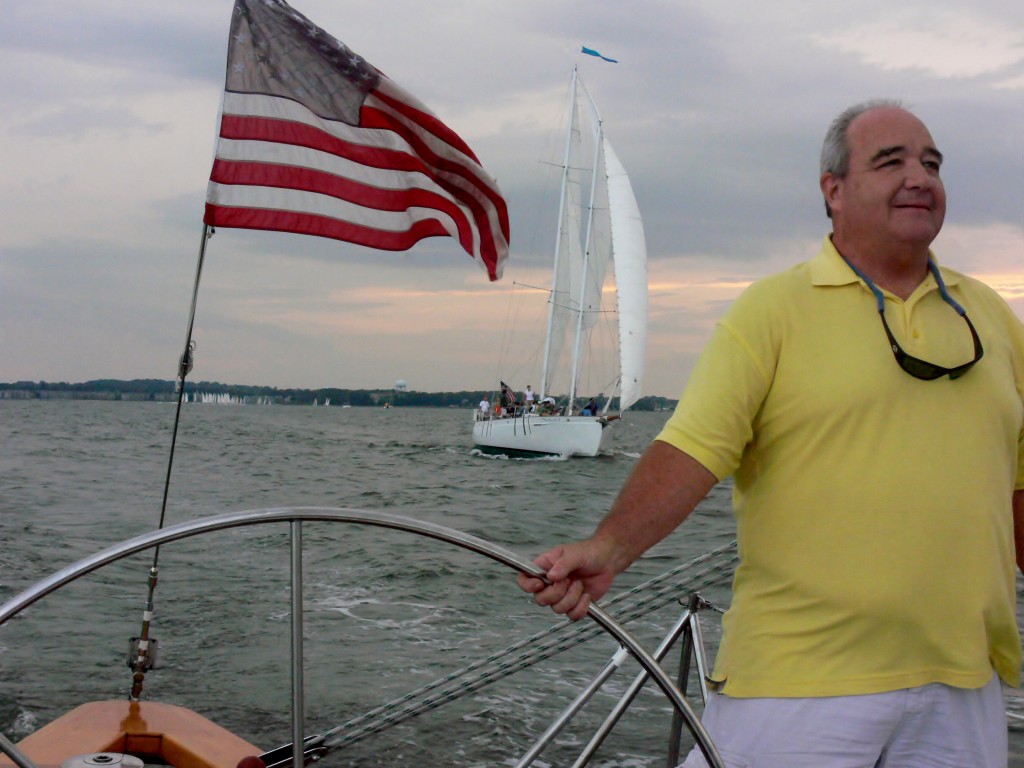 Every Thursday evening well over 50 J boats compete  in class racing sponsored by J Worlds (great place to take lessons).  I was able to capture the action as the boats fought for position rounding the marks.  Those colorful sails are spinnakers.  They are light, downwind,  nylon sails that feel like tissue paper and just held on by the corners.  As you can see, dropping the sails to ready the boats for up wind sailing is a challenge.