Our 1st sail today was great. We only had 5 people and the winds were fantastic. It was blowing 12-15 knots. We sailed all the way down to the Bay Bridge and back. On the way there we used all 4 sails, but as we turned back into the wind for our return trip we dropped the Fisherman sail so we were not overpowered. It made for a great sail home.
We had some frequent sailors aboard, Bill and Carol Hipp, from Mount Joy, PA. who have been sailing with us since 2004, and they
brought their grand-daughter Kami with them. It was her very 1st time sailing and she had a ball!!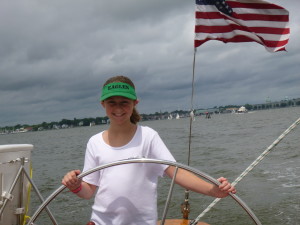 We look forward to seeing you again soon!!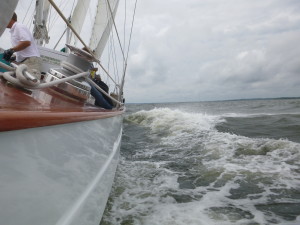 The wind on our 2nd sail piped up even more and was blowing 15-20 knots. We started out with only 3 sails and ended up finishing the sail with only the main and the jib up. We managed to avoid the rain until we hit the dock. Then it came down in buckets.
Everyone was smart and avoided the 3rd sail because of rain so we ended up cancelling.
But the 4th sail of the day…our sunset/beer tasting was on. We watched the rain and decided that it was going to be clear for the 6:30 sail. And Lo and Behold the skies parted and they said "Let them drink beer".
This month we are featuring the Port City Brewery from Alexandria,Va.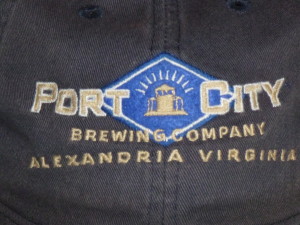 Our representative from the brewery Hannah came out and educated everyone on the finer points of brewing great beer and everyone got to sample 3 different  types of the Port City beers. And the starting line up was…..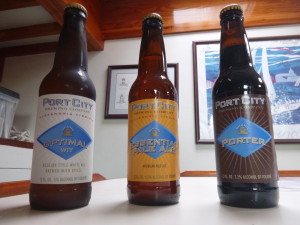 Thank you to Hannah and Port City for a great evening. We will see you next Tuesday for our next beer tasting!!!