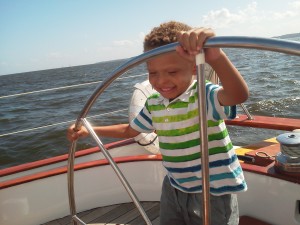 Wind on July 4th?? With no threat of rain?? Delightful!
We had 2 great sails to the bridge and back!
And then we found a great spot to watch the fireworks, they were really great this year. And, in typical Annapolis fashion, there were 5 or 6 leftover fireworks from the finale that they shot off at the very end, quite sporadically. This seems to happen every year.