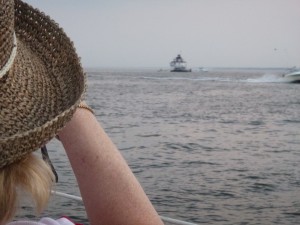 We started the sail with virtually no wind, so I decided to motor to Thomas Point Lighthouse. As we get close, the wind picked up and were able to sail back to Annapolis.
We anchored with great visibility of the fireworks and of the city skyline.  All I kept thinking of was how lucky I was to be in this historic, colonial town watching the fireworks. With 4 signers of the Declaration of Independence coming from Maryland, and one from Annapolis… it's so easy to be proud of our heritage.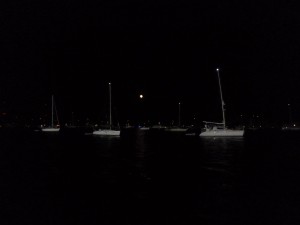 Great 4th of July Fireworks this year!  And we were greeted by the most beautiful moon-rise as well.