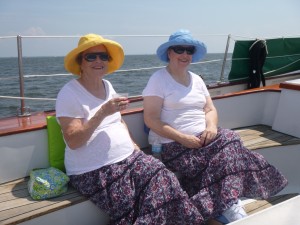 Happy Birthday to Barbara(yellow hat) and Phyllis(blue hat). They and their family are celebrating their 80th and 75th birthdays respectively.
They flew in from Ohio to spend the weekend in Annapolis and their family surprised the ladies with a Birthday trip on the Schooner Woodwind. What a great way to spend the day.
The winds were from the south east at 10-12 knots, the sun was shining and the sailing was great. How could it get any better.
Cake and……..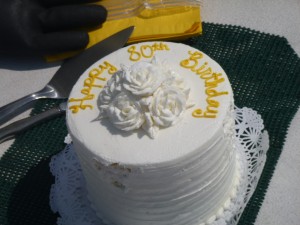 Crabs….. What a super way to top off a great birthday celebration. Thank you all for choosing to come sailing with us. It was a pleasure to meet everyone and we look forward to your next voyage with us.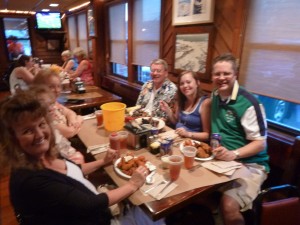 Happy Birthday Barbara and Phyllis from the Schooner Woodwind Captain and Crew!!