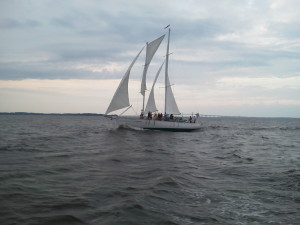 Temperatures were in the low 80s, winds were blowing around 15 knots all day, and interesting clouds kept the sun from shining directly on us.
We had four really fun sails, and we were able to sail to the Bay Bridge and back on 2 cruises. The other 2 sails we sailed completely across the Bay.
Our guests are always so nice and interesting. Some of the memorable ones let me take their picture.