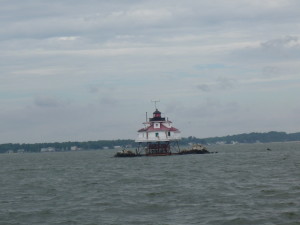 Breeze on! We had a wonderful 1st sail with only 4 people all the way down to Thomas Point Lighthouse and back. The wind was blowing 15-18 knots from the NW and it made it an easy sail .
Everyone got involved in raising the sails and steering the boat.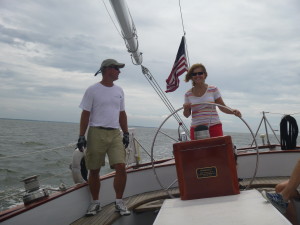 The crowds were light, I think the weather forecast scared everyone away. But all you had to do was poke your head outside to find out what a wonderful sailing day it was.
We took the opportunity on one of our cruises to involve the guests in some crew training exercises. Marty and Molly from the Detroit area helped out in Man-over-board drills and watched as the crew learned about reefing the sails in the event of storms.Thanks for your help you guys!!
The last sail of the day was our Tuesday beer tasting.(What a way to end the day) Flying Dog beer from Frederick Maryland hosted the evening and Ben was our wonderful rep. from the brewery.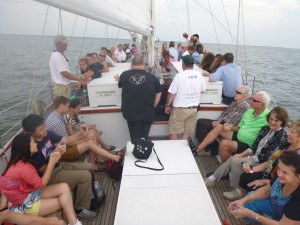 Do not forget about the 3rd annual Brewer's Cup regatta on Sept. 24th. Come out and support your favorite Brewery!!!!               Capt. Mickey