We had a bunch of fun guests today from different parts of the world. We had the Murray family from Ireland. What a cute family!!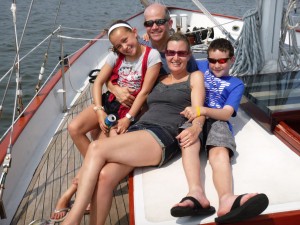 Alyssa and Natalie to a turn at the wheel and did a great job. Go get 'em girls!!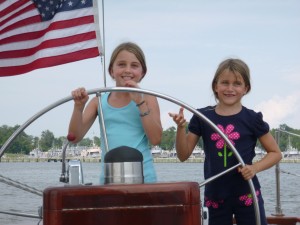 Mary Ellen and Ray were out celebrating their 36th anniversary, congratulations you guys!!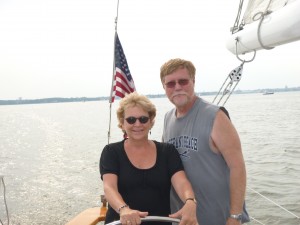 And Annie from Silver Spring, Md. What a great day sailing and a great group of people. I look forward to seeing you all again!!