Thursday nights are always our live local music nights and tonight we have Kevin and Tom from the Eastport Oyster Boys aboard with us. What a great time and they have such a  loyal local following that the boat was full.(You guys rock!!)
Tonight is also the full harvest moon rising.
Our day started off with a public sail with the winds in the 12-15 knot range(wow) and the sailing was fantastic!!
Our 2nd trip was a tandem charter with Woodwind II and the guests were having a ball.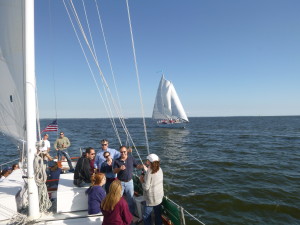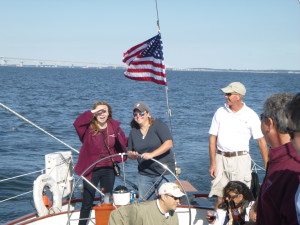 During our 2nd sail we saw the USCG training vessel the Eagle come up the bay and anchor in the Baltimore Anchorage outside of Annapolis.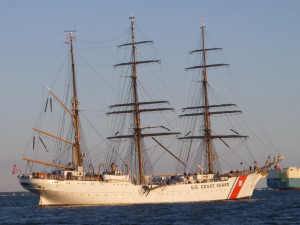 And then the main event. The sunset sail. Always a great time to be on the water but even better when you get to listen to fun music and watch the full moon rise. Kevin and Tom kept the crowd entertained all night. Thanks guys for a fun show!!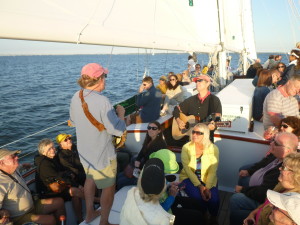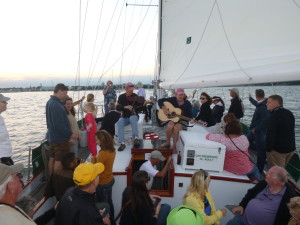 Good sailing. Great music….and now the sunset to full moon rising. I am not sure how it could be any better… Enjoy!! Capt. Mickey