And that is exactly what we did today on Woodwind II, Charters all day. But what fun. We got to go farther afield than we normally get to and saw some fun sights all day.
We started the day with seeing the start of the SUP Chesapeake Challenge as they came by the entrance to Back Creek as we were coming around to town for our 1st trip.
As we left the Severn river and entered the Bay on our 1st trip we saw this little ultralight seaplane fly over our heads. They were buzzing all the boats on the bay.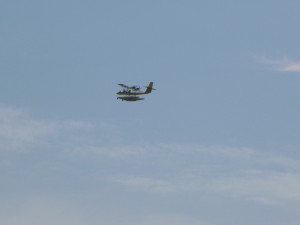 The winds were from the SE at about 10 knots and we took off toward Thomas Point Light. We tacked across the bay from Kent Island to the light. On the way there we sailed through the fleet of ships anchored out in the bay and were able to get close and take some fun pics.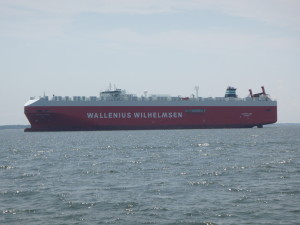 Car carriers are sometimes called RORO's because all the cars roll on and roll off under their own power. On the next ship you can see the big ramp on the stern that they lower so the cars can be unloaded.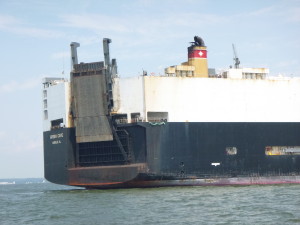 And this next one was from Hong Kong.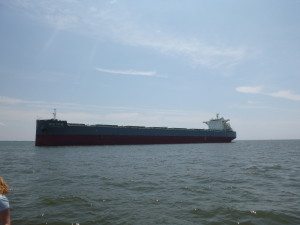 After sailing through the fleet and to Thomas Point light we turned down wind and had a nice beam reach all the way to the Bay Bridge. What a great day.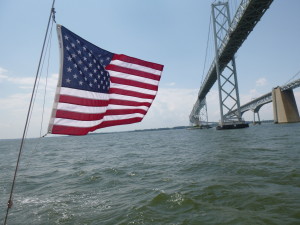 And the day just kept getting better. As we came out on our next 2 trips the winds picked up into the 15-20 knot range and we were able to sail back down to the bridge with only the main and jib up on our next sail.
On the last sail of the day we had a return group with us and we thrilled them with all the sails up and winds in the 20-25 knot range.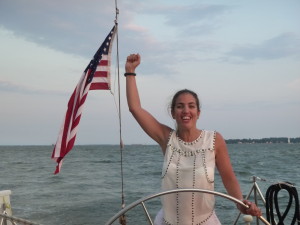 Thank you to all our returning companies what a wonderful day to have spent out on the water with you. Till next time…
Capt. Mickey