And that is exactly what Carol Ann Baltzer did. She was the AAA winner of a trip for 2 and drinks aboard the Schooner Woodwind. Traveling all the way down from NY to come out and sail with us today.
And it was a perfect day for sailing with 12-15 knots of breeze and a nice cool weather it couldn't have gotten any better!!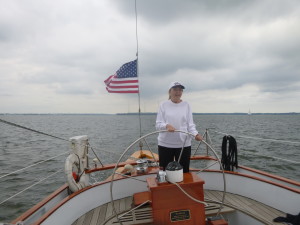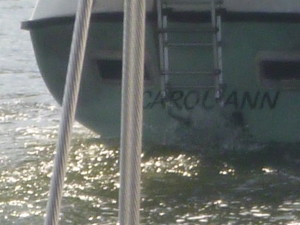 I saw this boat later and thought what are the odds so I had to get a picture of the name.
One of our good friends Alvin came out on our 2nd trip of the day and brought his grand kids for a sail after school. I think if you can judge by the smiles on their faces they are having a good time.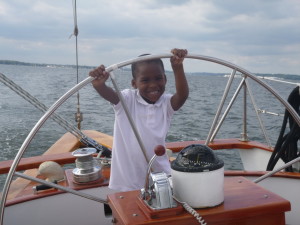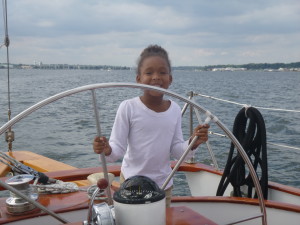 Our sunset sail as per usual was our History Monday Cruise.  our speaker today was Diane Rey who portrayed Anne Catherine Green, the 18th century printer of the Maryland Gazette newspaper.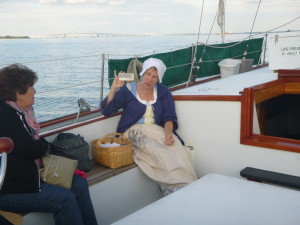 I always look forward to Mondays so I can learn more about the area I live in. Much of the information I learn I pass on during our daily cruises. So come join us and learn more about the history of Annapolis.
The sunset was brilliant again! Enjoy the pics.          Capt. Mickey