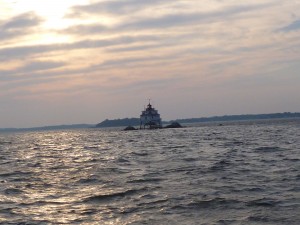 The winds were fantastic all day. Thanks for whoever prayed to the wind gods for us. We were able to sail down to the Thomas Point Light 3 out of 4 sails today.
We had tons of great people out on the boat. A couple of mermaids joined us from Baltimore and we talked them into driving the boat for awhile. Erica and Marnie did a great job, Thank you ladies we enjoyed your visit.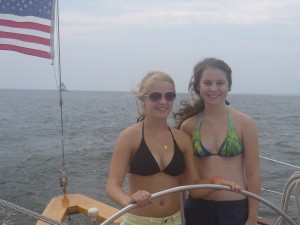 We had 2 couples from Ft. Wayne, In. out on our 3rd sail both celebrating their anniversaries(congrats!!)
And  then it was Tuesday night. That's right. BEER tasting… Thank you to Pete from Troeg's Beer in Hershey,Pa. the boat was full and everyone had a great time. The beer was flowing and the wind was blowing it was a great sunset sail all around.