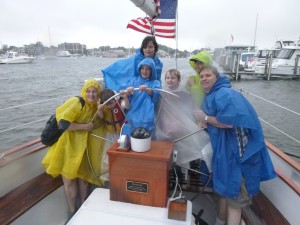 The 100% chance of rain didn't scare these guys off. They came prepared with their own ponchos. Mom's birthday was going on no matter what the weather gods said and we went sailing.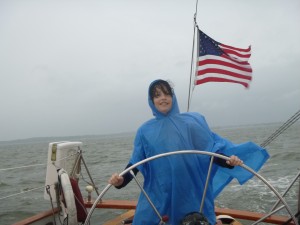 Mom and Dad had been out with us 10years prior to celebrate another birthday with us and decided to return and bring out all the kids. What a fun day. The winds were up and the sailing was great. We made it all the way under the bridge and back
I guess some people do not like to sail in therein and it scared them away. We did only 2 of our scheduled 4 sails today.
The sunset sail we delayed by 15 mites and the storm broke and we ended up having a beautiful evening sail for 2.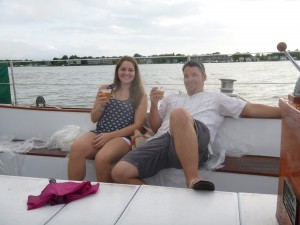 Mike and Sarah were celebrating their 3rd anniversary and came down from Baltimore for our Tuesday night beer tasting trip and ended up having the whole boat to themselves. What a treat, Happy Anniversary to you.
We are featuring the beers from Union Craft Brewery in Baltimore and tonight we had their Blackwing Lager, the Anthem and Duckpin aboard. Lynn from Union Craft came along for a ride and educated us all on the beers and the process. Thank you Lynn.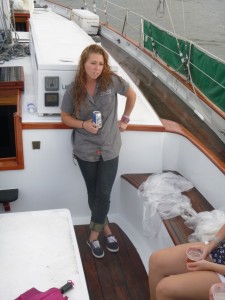 All in all it was a fun day and to all that didn't sail with us today you missed and exciting fun filled adventure….