Monday started out with a forecast of rain, no wind and not too many passengers signed up.
But that all changed! It didn't rain all day, the wind picked up and blew 10 knots most of the day and everyone figured this out and came sailing with us.
Our 1st sail of the day took us out to the middle of the bay where we saw one of the large ships going through lifeboat drills.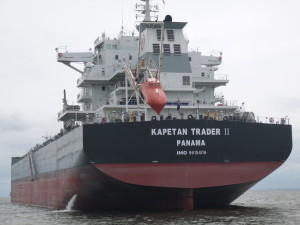 This ship was anchored off Hackett Point toward the Bay Bridge and we did a 360 around her and gave the guests an up close view of how big these ships really are.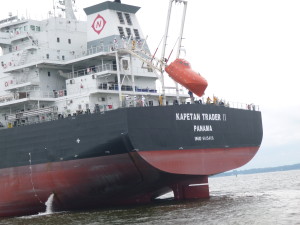 The rest of the day the winds held up and we had great sails. Our sunset was fantastic. Monday is always our history sail and we welcomed Janet Williman aboard from Historic Annapolis.
Janet spoke about courtship practices from the past and all the guests LOVED it! Thank you Janet.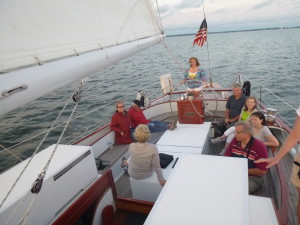 Besides the wonderful history lesson the guests were treated to an amazing sunset and an almost full moon rising(wow!).