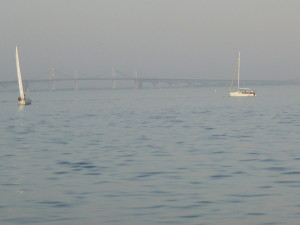 It started out as a very lazy day and ended up a very hazy day. The winds were supposed to be light in the morning and it surprised us and picked up to 12 knots. We were able to sail out to one of the coal carriers anchored in the Bay waiting to head up to the port of Baltimore.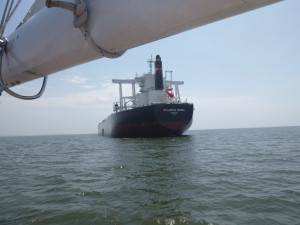 We had a big group from the Reston area that came out and helped us sail all the way around the ship.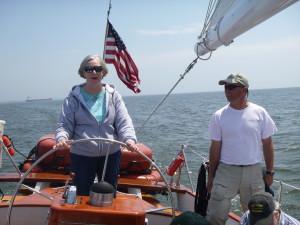 We ended the day with another great performance from The Ship's Company. Thank you Brad and Dallas for some fun and entertaining songs and stories.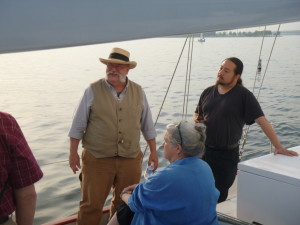 And to top it all off we had a wonderful guest captain on our sunset trip. His name was Ben and his parents were celebrating their anniversary with us, as they do every year. Thank you guys, it was a pleasure to have you aboard and I thoroughly enjoyed having Ben drive the boat. We'll see you next time.