Seasonal
$13.25 plus tips USD / Hour
Website Running Free Inc./Schooner Woodwind
Annapolis Sailing Cruises
DOCK STAFF RESPONSIBILITIES
Handle dock lines for Woodwind and Woodwind II
Assist in docking visiting boats
Coordinate wharf side space to facilitate commercial, transient, and overnight dockage
Collect payment for transient dockage
Assist Customer Service Staff
Assist Woodwind Crew & Maintenance staff
Assist hotel & restaurant guests regarding:

Woodwind
Hail Water Taxis
Local knowledge
Dock space availability

In emergency situations, employees may need to change their normal operations and help secure business property, assets and/or vessel safety
BACKGROUND
The successful candidate will have boating, hospitality and customer service experience and be a friendly, organized and safety-minded individual.
QUALIFICATIONS
The successful candidate should have the following qualifications:
Excellent oral communication skills
Knowledge of boats and boat docking practices
Able work outside for 10-12 hour shifts
Adept at knot tying
Alert, Reliable and Consistent
Able to complete daily check lists
Able to complete bi weekly inventory checks
Open to new ideas, and a "team-player"
Must have or get Maryland Boater Safety Certification prior to employment start date
Knowledgeable about the area
Count cash tips and report during clock out.
Must be able to lift/carry up to 50 lbs repeatedly
Must be able to use a hand-truck
Must be able to catch and throw dock lines
Must be able to load and unload pickup truck
Be able to prioritize work flow
Must be physically agile and able to tie up boats to pilings and cleats on the dock
Comfortable working closely with other employees in tight quarters
Comfortable working around large groups customers, restaurant and bar patrons
Easy going demeanor to handle conflict resolution; ability to remain calm in high pressure situations
Time and space management skills
COMPENSATION
This hourly position pay rate is $13.25 an hour plus tips (average $17/hour including tips). There is a work commitment incentive for qualified employees.
OTHER COMPENSATION
Our standard employee perks include the ability to bring friends & family aboard the Woodwinds when seats are available and employee discounts at Pusser's Caribbean Grille Restaurant and Store.
To apply online, click on the "Apply for Job" button below. If you prefer to download an application and mail or fax to us, you may download a PDF application.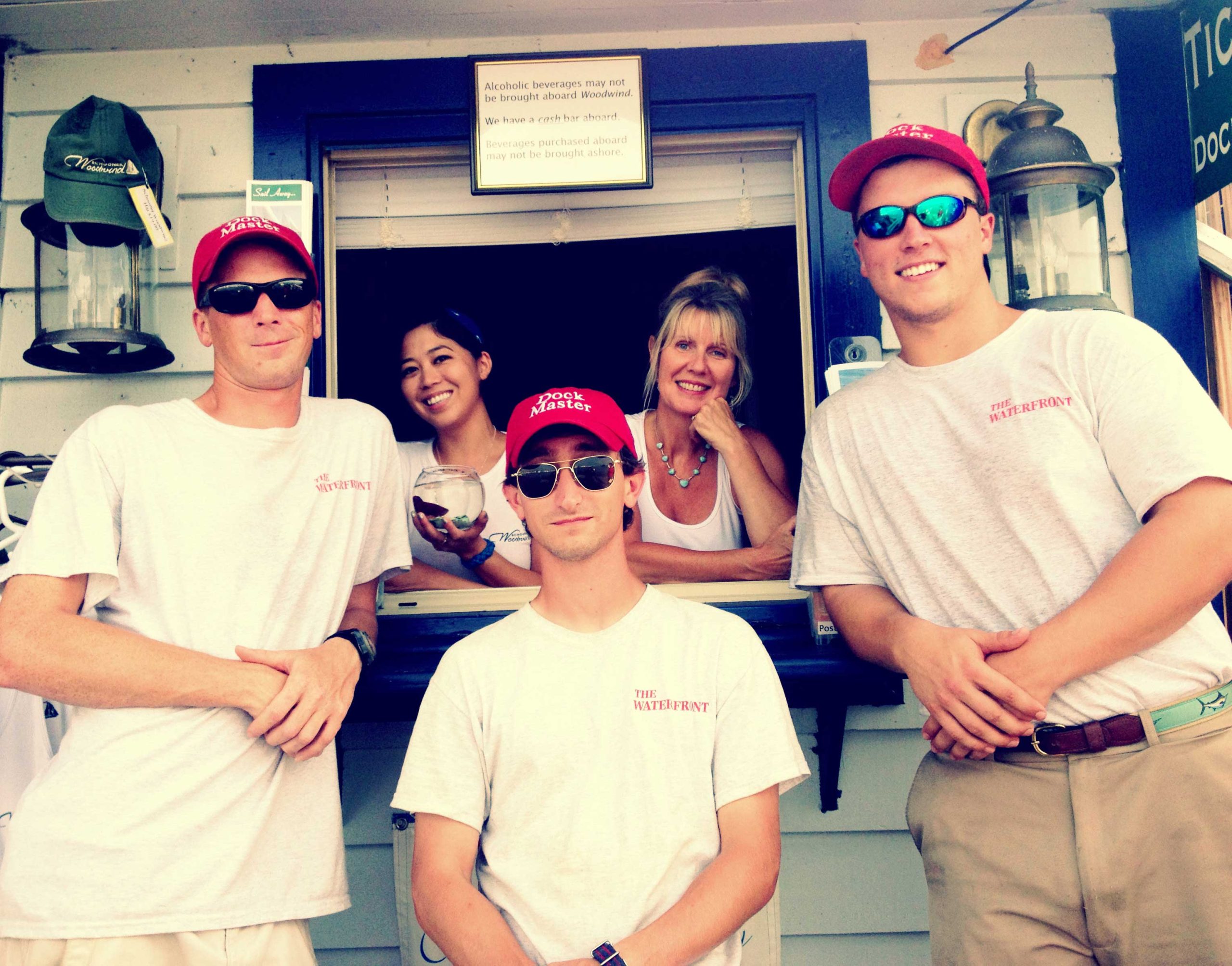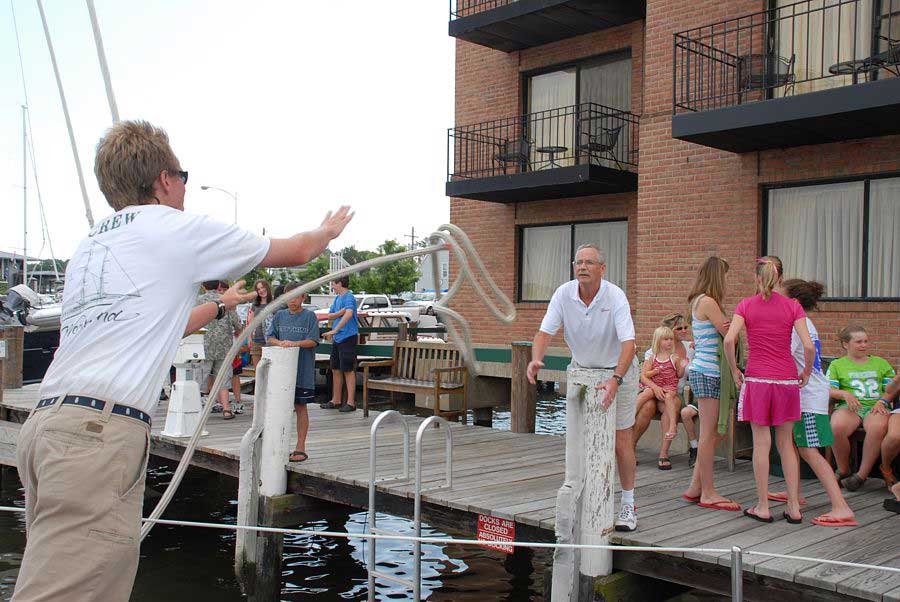 Offsite Office

1930-A Lincoln Drive, Annapolis, MD 21401 (Monday-Friday, 9-5)

Onsite Office & Boats

80 Compromise Street, Annapolis, MD 21401 (Everyday April 15-October 31)

Phone

(410) 263-1981

Fax

(410) 280-6952

Email

info@schoonerwoodwind.com

Web

www.schoonerwoodwind.com