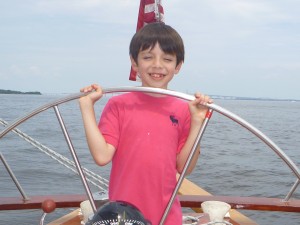 We have had every type of special event happen on the Woodwind. We've had weddings, proposals,receptions,birthdays,anniversaries, and all other types of fun events. But today we had something new happen. Emilio and his family were visiting from Mexico City, Mexico and during our trip he lost one of his teeth. I think this might be a first on the Woodwind. He said "It's My Lucky Day" and that he had the best day of his life driving the boat.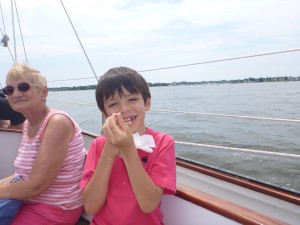 Thanks Emilio for your wonderful boat driving skills and making our day special on Woodwind!!
We also celebrated several birthdays today and a couple of anniversaries.
On our sunset sail we had some frequent sailors aboard using their free trip to celebrate 10 years of happy matrimony!
We also had a great day of sailing even though the winds were a little light, it was a beautiful day.