Greenbury Point – Towers To The Past
July 31 @ 6:30 pm

-

8:30 pm

$75.25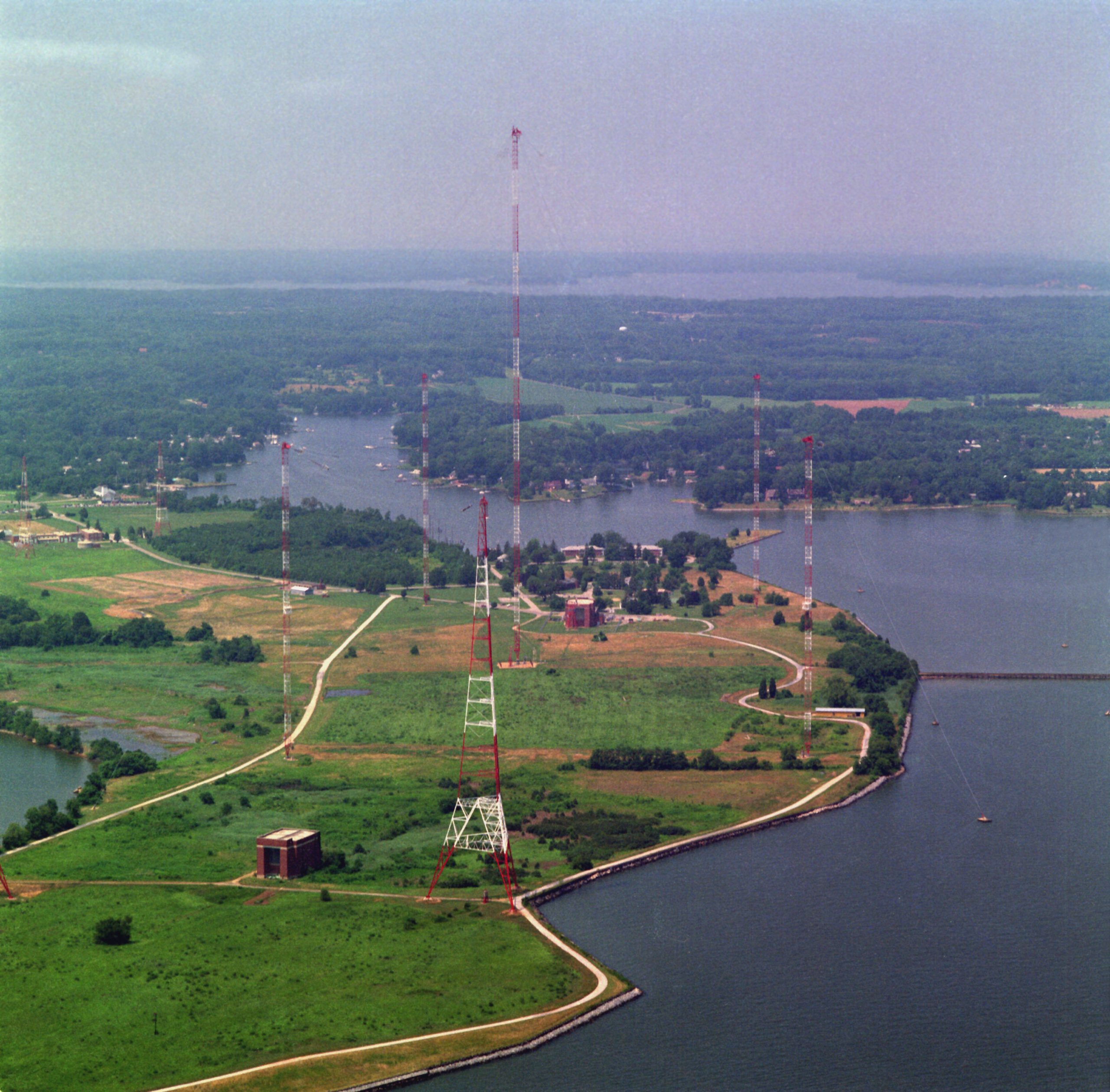 Over the course of two world wars and well beyond, the people of Annapolis played golf next to and boated past America's most top-secret military communication facility and didn't have a clue they were living near our nation's first line of defense. On our sunset sail, we will unravel the guarded government secrets that have long remained hidden, and hear about a mysterious place where many battles were fought and history grudgingly preserved.
Picture: An aerial view of some of the nineteen antenna towers at the Naval Radio Transmitting Facility located on the edge of the Chesapeake Bay near the U. S. Naval Academy, Annapolis, Maryland. The antennae range in height from 60 feet to 1,200 feet.
Details
History Monday Sunset Sails occur every Monday, May-September 24.
Different topics and speakers vary throughout the season.
Our bar includes a selection of Craft Beer, Wine & Bubbly available for purchase!
Tickets go on sale six days prior to the date you want to sail.
Steve Carr rode his bicycle across the United States twice, worked at the Grand Canyon for fifteen years, and owned a political and environmental consulting business in Annapolis before retiring as the state trails guru for Maryland. He is the author of six popular books about the American Southwest and one about the Chesapeake Bay. He is a travel writer, leads walking tours around Annapolis, and performs at nightclubs in D.C. telling offbeat stories.