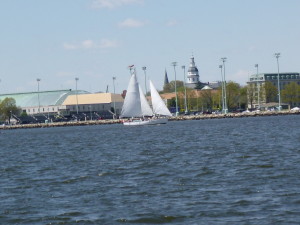 Well the 2013 season started with sunshine and great winds. Woodwind covered the 1st public sail of the season while Woodwind 2 went out and ran some of the new crew through some practice drills and let them become more familiar with the boat.
After a long winter in the yard all the crew are ready for some sailing and the winds today made the sailing fantastic!!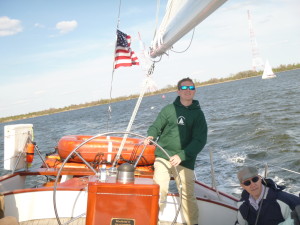 This is one of our new crew members Chris Greco. Welcome aboard chris. He is taking a turn at the helm and the boat is scooting along in a nice breeze.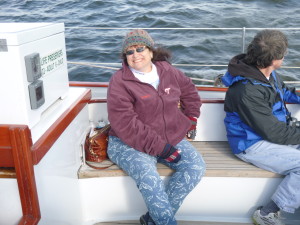 It is always nice to see familiar faces and and Susan made it a point to make both our sails today, dividing her time between Woodwind and Capt. Ken and Woodwind II with Capt. Mike and myself. Good to see you Susan. We also had some other frequent sailors out with us. Thank you to everyone who came out and enjoyed this wonderful day sailing with us.