What do you do if there is no wind?  It was a beautiful cool evening, so we motored up the Severn River.  We are very fortunate to have such a beautiful area to show off.  We had many of the children on board take the helm.  As you can see, for young Caroline, it was a great way to celebrate her birthday.  She was concentrating on her course and for her, at this moment it is serious business.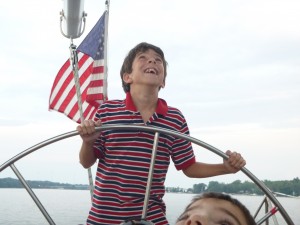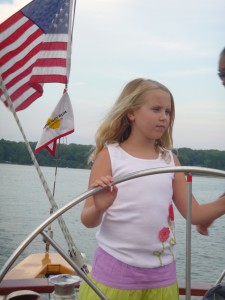 For this young fellow, being at the helm brought a big smile.
It is also a great time for Captain Ken to tell a story (might even be true!).  The smile on some of the guests and Captain Mike, at the helm, tells me that at least they it's a funny story.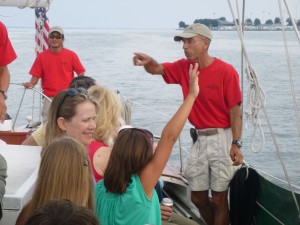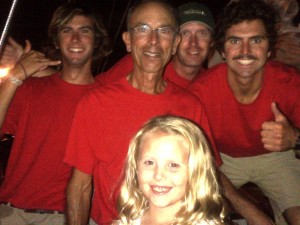 When we got back to the dock, Caroline wanted to pose with the crew.  All of us had to overcome a certain amount of shyness, especially Sam (on the right).