Most unique and challenging team building program anywhere!
Your group will match race our two identical schooners, Woodwind and Woodwind II – in the only place in the world to offer such a program, Annapolis, Maryland! The anticipation mounts as teams are picked and begin boarding each boat. After a safety briefing by the captains, the Woodwinds depart the dock together, each anxious to finish first. Your team is immediately called to action to hoist the sails right in the harbor! Want a program less intense? Read about our Team Fun Program.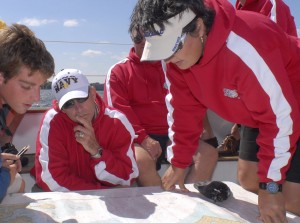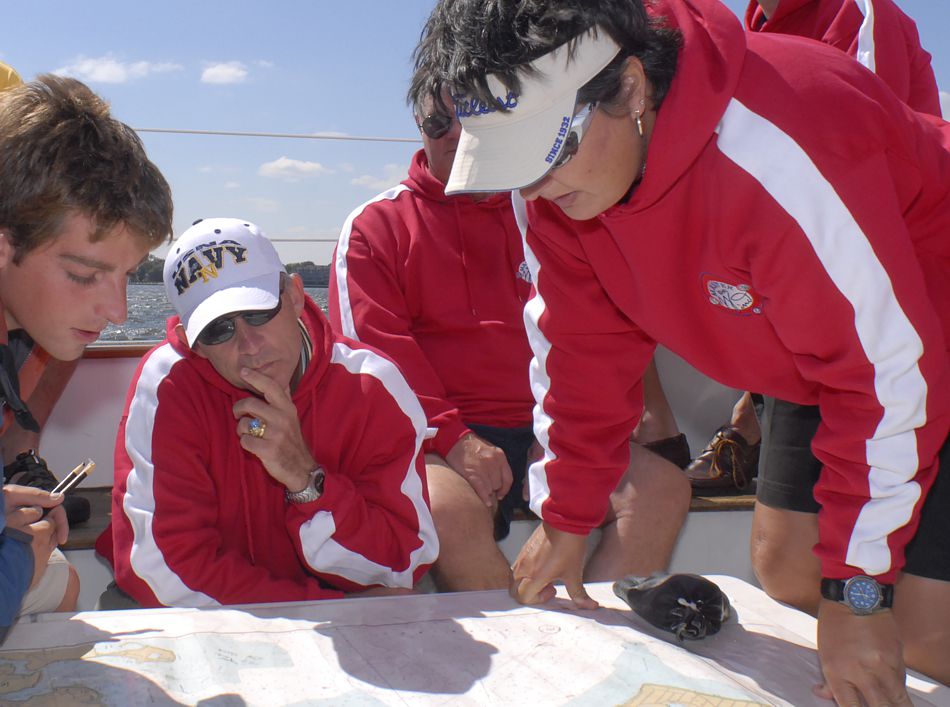 Professional Training…
The first half of the program involves an engaging sail training session with our crew. Each team is assigned to one of four stations aboard each boat. Two stations will learn how to trim sails, one will handle the jib and staysail, the other the fisherman sail. The 'Nav. Team,' the third station, will learn how to find out where the boat is on the chart by taking a "fix" and then they'll learn how to plot a course and communicate this information to the last station who will learn how to steer these 74-foot schooners! Coordination and cooperation are essential to sailing these boats efficiently, and communication between each station is a must. Your team will select a 'Captain' who will facilitate this communication, and lead you to victory! Our crew prides themselves on being friendly and informative teachers.
The Race Begins!
After a short break and a briefing by the captain and crew on racing tactics, the program's second half puts your team in control as you race for glory! The race is a match race, testing the newly acquired sailing skills of your teams. Efficient teamwork and communication is key to a successful race, and the team that cooperates best will be victorious!
Celebrate Your Success!
Woodwind specializes in making your trip truly unforgettable! We have several additions to our team building programs that will make your trip truly unique!
End your race with a crab feast at Jimmy Cantler's Crabhouse!
Indulge with a beer, wine or our fruity signature specialty drink to enjoy after the race!
Enjoy a champagne toast at the program's conclusion!
Call Our Staff to Plan Your Ultimate Team Challenge! 410-263-1981