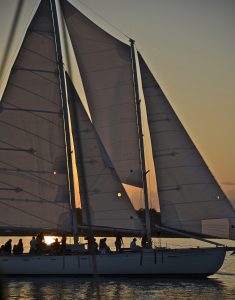 Sunset Sails & Beer Tasting, aboard a 74-foot, classic wooden schooner, Woodwind.

We feel that everyone should be able to enjoy great, craft beer while sailing on the Chesapeake Bay. And on every Tuesday's sunset sail, we feature 3 beers from a regional micro-brewery. A brewery representative comes aboard and educates in a very casual manner about beer.
Sample three, 4 oz samples of this month's feature brewery while sailing from Annapolis on a 2-hour cruise.  When finished with the sampling, you may purchase your favorite beers for the rest of the sail.
Buy Tickets for Today or This Week
Rates and Schedule
May 2022:  Port City (Alexandria, VA)

Port City Brewing Company is proud to revive, celebrate and continue this rich brewing history in our modern artisanal brewery right outside our nation's capital. We started the brewery in January 2011 because we found that the DC area needed more choices for great quality, locally produced craft beer. We are committed to producing world-class quality beers without compromise for the DC and Mid Atlantic markets.
The historic port city of Alexandria, VA has a proud tradition of brewing beer for the region that dates back to the 19th century. Founded in 1866, the Robert Portner Brewing Company operated in Alexandria for almost 50 years. It grew to become the largest brewery in the southern United States and was Alexandria's largest employer. The company thrived until 1915 when Prohibition came to Virginia, and the brewery went out of business.
Our mission is to be a reliable and innovative regional brewer of top-quality beers that are delicious and well balanced, made from the finest ingredients available, and which celebrate their raw materials. http://www.portcitybrewing.com/
Tickets go on Sale 6 Days In Advance, Buy Tickets Now
June 2022: DC Brau Brewing Company (Washington DC)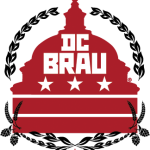 When co-founders Brandon Skall and Jeff Hancock opened the doors to their brewery in 2011 on Bladensburg Road in NE Washington, DC Brau Brewing Company became the first packaging brewery in the District of Columbia since 1956.
This month only, the tasting includes 2 beers and 1 premium hard seltzer all from DC Brau
DC Brau's signature brews include: The Public (Pale Ale), The Corruption (IPA), The Citizen (Belgian-style Ale), Brau Pils (German-style Pilsner), and Penn Quarter Porter (Robust Porter), with seasonal and special brews available throughout the year including the award-winning On the Wings of Armageddon (Double IPA). For more information on DC Brau, visit http://www.dcbrau.com, and follow on social media @dcbrau.
Tickets go on Sale 6 Days In Advance, Buy Tickets Now
July 2022: Evolution Brewery (Salisbury, MD)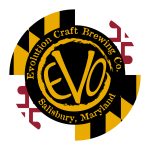 Evolution Craft Brewing Company is based in Salisbury Maryland. We are a regional craft brewery that opened in 2009 Originally in Delmarva Delaware, We moved to our current location in 2012. We have developed a successful brand brewing highly rated and well-respected beers in the Mid Atlantic over the last 13 years.
Evolution Brewery's website: https://www.evolutioncraftbrewing.com/
Tickets go on Sale 6 Days In Advance, Buy Tickets Now
August 2022: 

Flying Dog (Frederick, MD)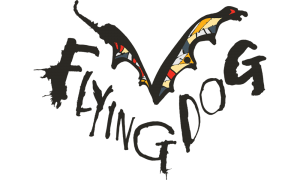 Craft beer crusaders and First Amendment defenders for over 25 years, Flying Dog is Maryland's largest brewery and one of the fastest-growing regional craft breweries in the mid-Atlantic. To complement the fine art – by legendary Gonzo artist Ralph Steadman – on the bottle, Flying Dog views craft beer as an art form unlike any other, pushing the confines of traditional styles.
Flying Dog's website: https://www.flyingdog.com/
Tickets go on Sale 6 Days In Advance, Buy Tickets Now
September 2022:
Union Craft Brewing (Baltimore, MD)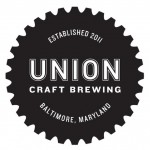 Beer is the union of water, barley, hops, and yeast. A brewery is the union of beer, its brewers and the community it serves. Beer Unites! is not just a tagline, its the underlying philosophy of everything we believe in as a business. Good beer brings good people together for good times—and good works.
Situated along the Jones Falls river, in the historic Woodberry neighborhood of Baltimore, the Union Craft Brewery makes great beer and great company. With reverence for tradition and place, we brew beers that unite old and new ideas, the science and craft of brewing, and boldness and balance of flavor. Founded in the fall of 2011 by Kevin Blodger, Adam Benesch and Jon Zerivitz, brewing operations officially began in the spring of 2012 with the installation of a 20 barrel brewhouse and the initial launch of Duckpin Pale Ale. http://www.unioncraftbrewing.com/
Tickets go on Sale 6 Days In Advance, Buy Tickets Now