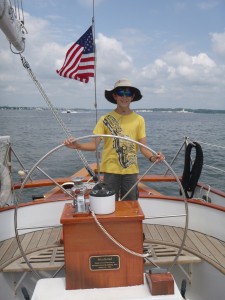 Jacks parents grew up sailing in Barnegut Bay and had a small boat named Smilin Jack. And their son is wearing one of their old hats they had made for the boat as he captains the Schooner Woodwind. How fitting!! Jack and his family joined us from Virginia today. It was a pleasure to have you aboard.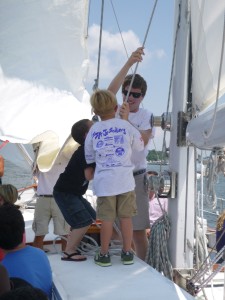 We had lots of fun kids on the boat all day and here Matt talked them into helping him with the staysail. And what a great job they did.Good work!!Egan with the white t-shirt was visiting from China with his parents and had just finishing sailing camp at SSA..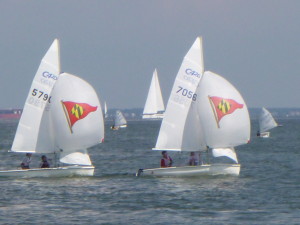 All the sailing associations summer camps are in full swing and everyday there are kids out sailing and enjoying the water.Yeah for summer!!!
We had some old friends of the Woodwind family join us on our 3rd trip today.Russ and Joyce. Good to see you guys!!! and we met some new friends.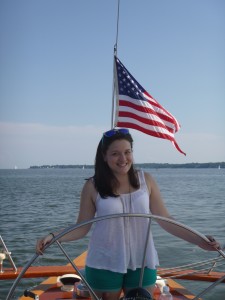 Jen and her 2 sisters joined us as well. They were visiting their one sister who lives in Annapolis..
On our last sail of the day we were treated to being able to watch all of the starts of the Solomon's Island race. What a beautiful night to race down the bay. The full moon was with the racers all night long. I was jealous!!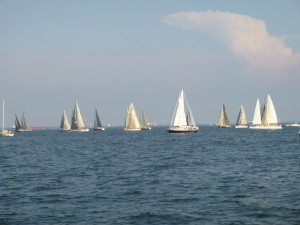 Hope everyone had as much fun as I did today…..Capt. Mickey