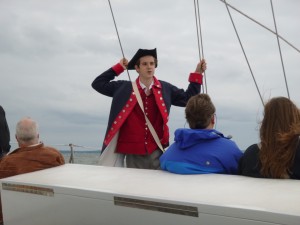 Only one more History Monday to go for the season.  Tonight we had William from Historic Annapolis out with us and everyone thouroughly enjoyed his portrayal of John Sands. Thank you William.
Besides William's wonderful performance we also had wonderful sailing. The breezes were blowing between 12-15 knots and the boat was roaring along. We sailed under the Bay Bridge and back easily. It was a great day for sailing and everyone that wanted got to have a turn at the wheel. Even the crew wanted in on the fun.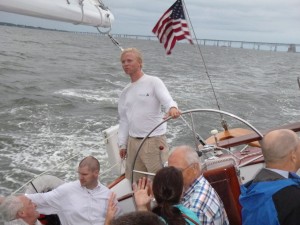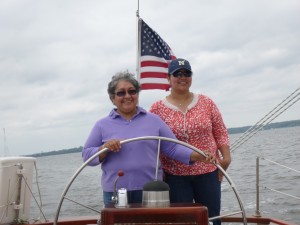 We had 3 incredible sails today. They were all action packed with the winds blowing the way they were. It was fun to sail the boat today. We always look forward to this time of year when the winds pick up. Woodwind loves to sail in this kind of weather. So come on out and join us before the fun is over and the season ends!!