August Wine in the Wind – Stranded on an Island
August 25, 2013 @ 2:00 pm

-

5:00 pm

$99.00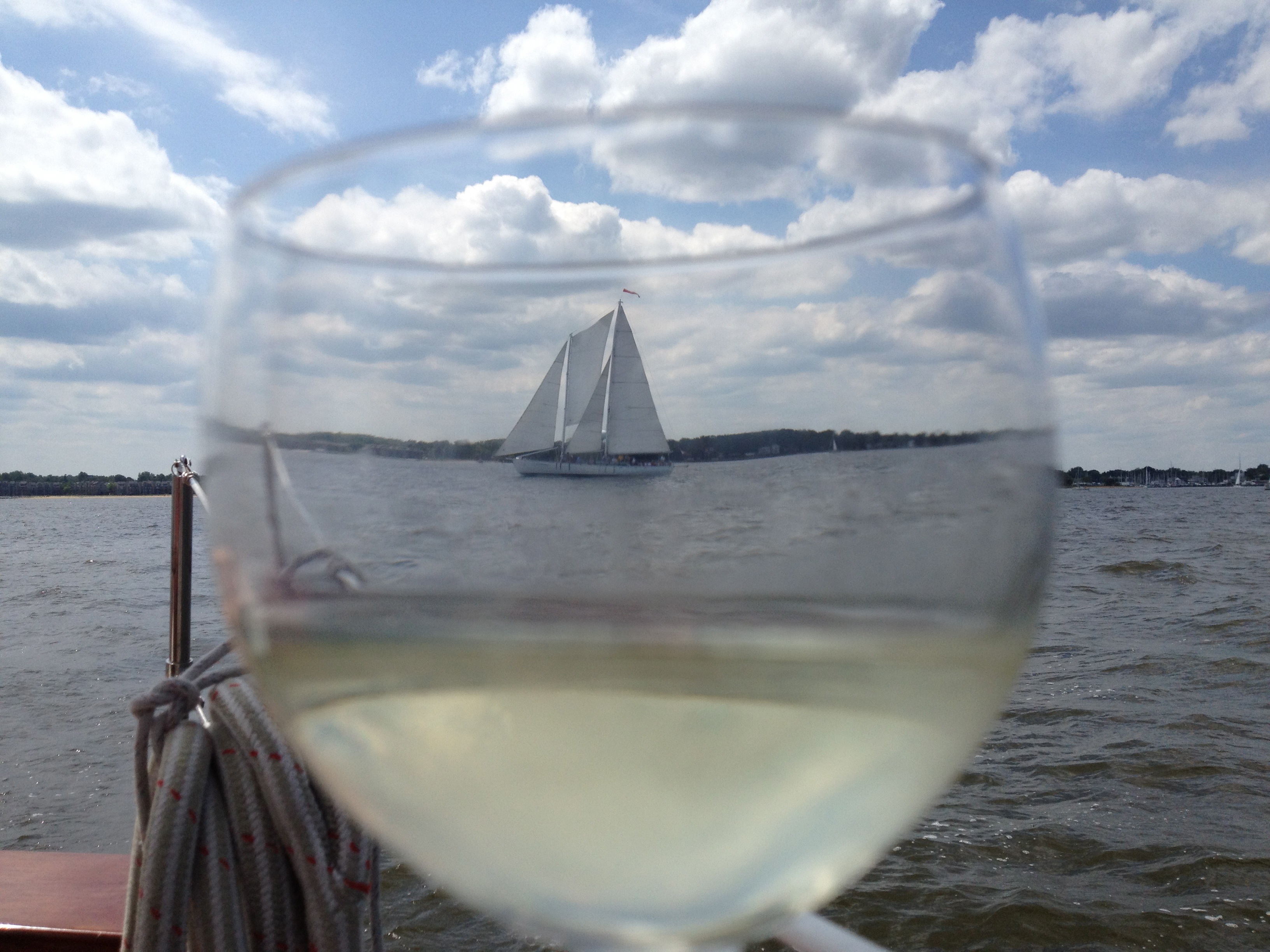 Join us for a three hour sail around the Bay sampling wonderful wine the great wine producing islands, Australia, New Zealand & Sardinia. A representative from the wineries will introduce you to these special wines. This will be a relaxing sail including afternoon hors d'oeuvres, soft drinks and four samples of wine. Depart Annapolis at 2:00pm, return at 5:00pm.
Price: $99 per person. Maximum 35 guests.
White Blend – Australia
Unique blend of Verdeho, Viogner and Semillon
Sweet and rich on the front palette with a crisp, dry finish-
The yin to your yang, this wine has more personality than
"Pee Wee Herman's Play House."
Sauvignon Blanc – New Zealand
Refined, sophisticated and complex. This wine has the
"wow" factor and aromas of tropical fruits, ripe citrus,
lemongrass and guava with a refreshing, smooth palette.
Shiraz – McLaren vale-Australia
An estate wine of amazing pedigree, broad up front fruit
Boasting vibrant, lifted aromas and flavors of black currant,
Plums and cinnamon. Please enjoy the view-our bay is
Beautiful and your island await you.
Grenache – Sardinia
A pure Grenache from its land of origin – Cannonau is thought
To be the "mother" grape that evolved into Grenache. A full-
bodied wine with dark berry flavors surrounded by fresh, herbal
and floral notes
Hors d'oeuvres paired & passed with wines:
Apple Chicken Curry Salad Lettuce Cups w/ macadamia nuts

New Zealand Lamb and Mint Meatball Skewer

Australian BBQ Prawn

Sardinian Fennel, Chick Pea and Pecorino Salad Cups
Stationary Hors d'oeuvres:
Cheese Trio (representing each country) w/ kiwis, figs, bread and crackers

Traditional New Zealand Sausage Rolls