Sunset Sail with Ship's Company
May 17, 2018 @ 6:30 pm

-

8:30 pm

$46.00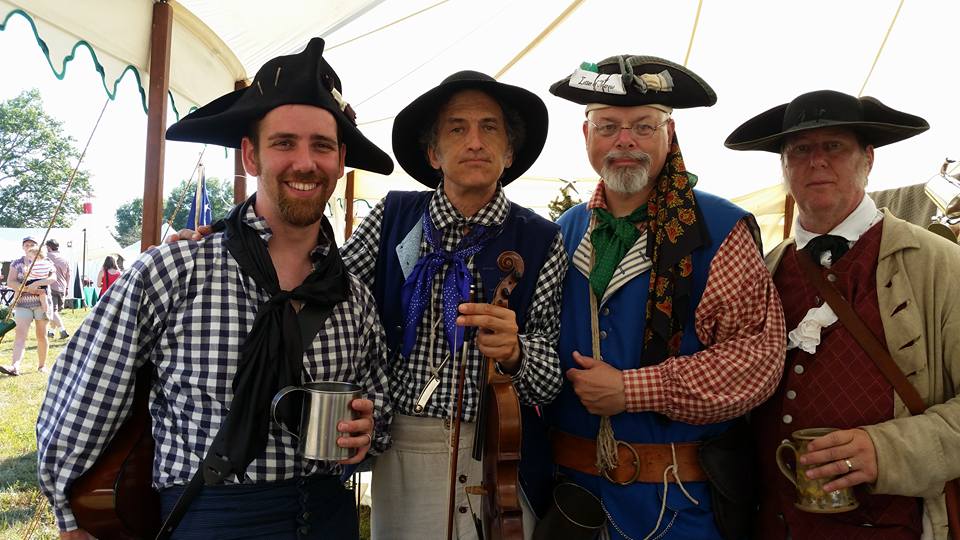 Ship's Company is a living history organization dedicated to the preservation of the American maritime heritage. They interpret many aspects of maritime life between 1775 and 1865.
For more than a decade, the Ship's Company Chanteymen have shared sea salts' songs with tens of thousands, all over the East Coast. Aside from being scurvy-free, they portray the musical part of nautical life in the 1700s and 1800s. Many of their songs originally set a pace to keep ship crews rowing in time or doing rhythmic chores such as turning a capstan. Some just filled long hours or lonely nights at sea. Simple and direct, wild and spirited, salty and rough as a North Atlantic gale, they were a reflection of the sailors themselves. The practice of voicing rhythmic sounds while working may be as old as mankind and probably is intrinsic to human nature."
Since early sailors spent years away from home, first-time listeners should not be surprised that many tunes mention fair maidens, home, and "other" entertainments.
With rollicking tunes and sing-along choruses, it's also fun.
https://www.facebook.com/pages/Ships-Company-Chanteymen/69814067368