Sunset Sail with Deanna Dove
August 4, 2016 @ 6:30 pm

-

8:30 pm

$44.00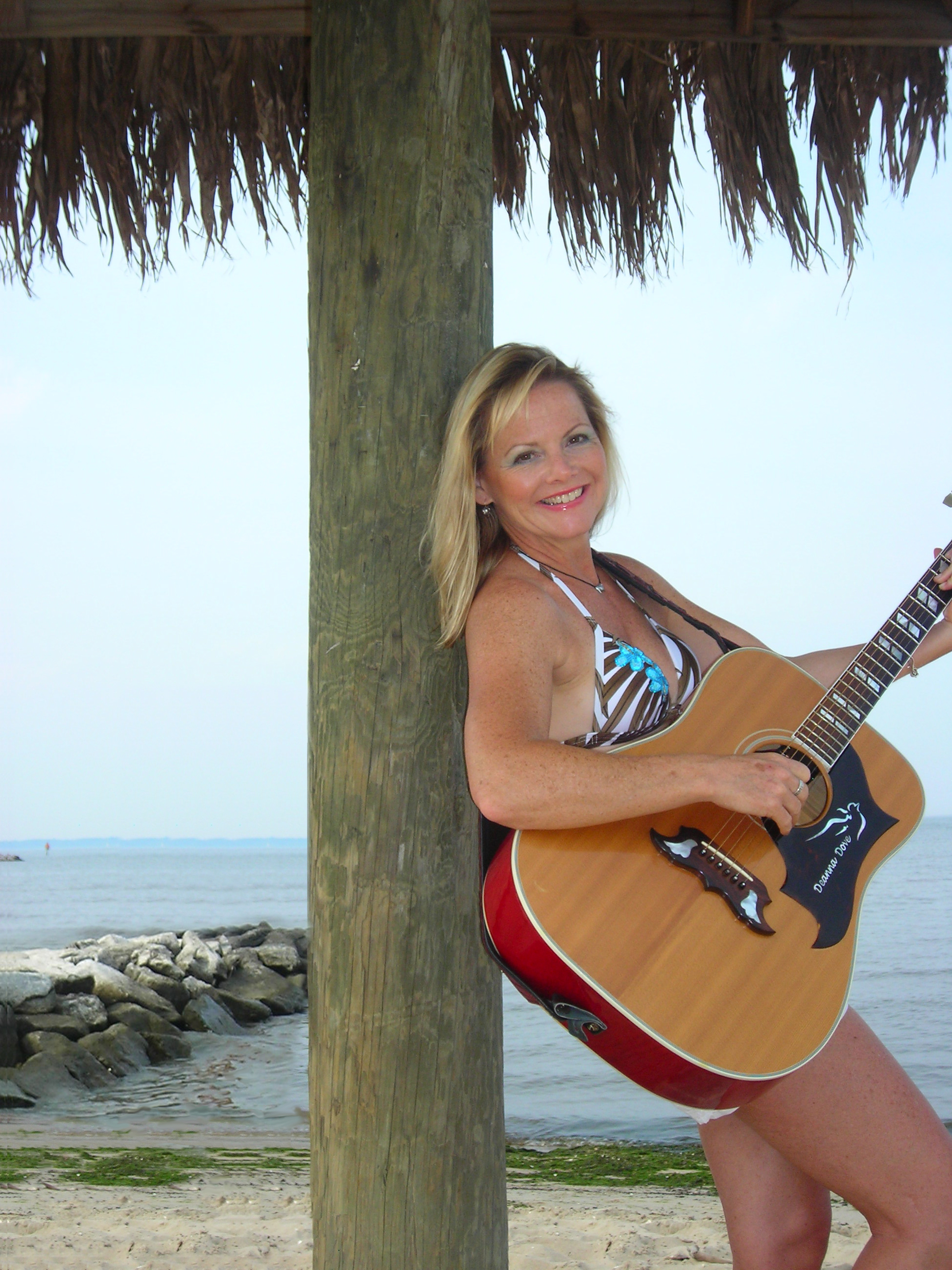 Growing up on Broomes Island, Maryland, Deanna Dove (a.k.a., Island Girl) is best known for her compositional writing style about her lifelong experiences on the Chesapeake Bay. Dove's songs include elements of rock, pop, alt-country, blues and gospel, melding together with her vocal overtones to form a distinctively engaging roots rock style. Dove is a powerful, multi-talented singer-songwriter, guitar playing, beat making, one woman show.
Dove, at age 12, played electric guitar and sang gospel harmonies with the Dove sister's trio, a popular Sunday morning radio broadcast. Later, after fronting for numerous bands all around the Mid-Atlantic region, Dove decided to concentrate on writing and established herself as a full time solo artist in 2002.
Dove's debut album, "Chesapeake" was released in May 2003, on her Island Girl Records label. "Chesapeake" has sold over 5,000 albums, thousands of downloads and solidified Dove as a songwriter.  The track "Rivers Flow to the Sea" was awarded best ballad in the John Lennon contest. Never losing it's appeal, the title track "Chesapeake" is continually featured in radio programs, tv/film, documentaries and advertisements. Dove performed the track "Lula J" on the 2014 broadcast of Chesapeake Bay Week on Maryland Public Television.
Dove's musical development continued in January 2007, when she moved to Nashville and began an intense 7 1/2 week long project, recording 3 new albums. Dove revisited her childhood roots to record the gospel album, "Rock of My Roots." Next, she showcased her favorite holiday tunes on the album "Merry Christmas, Dahling!" And finally, Dove wrote ten new and fun original songs that became yet her 4th album entitled "Peace, Love & Crabs." The track, "You Guys" was featured on the NBC Today Show. Currently recording her next project, Dove tours and performs for the most popular yearly events in her hometown.