Sunset Sail with Eastport Oyster Boys
July 23, 2020 @ 6:30 pm

-

8:30 pm

$48.00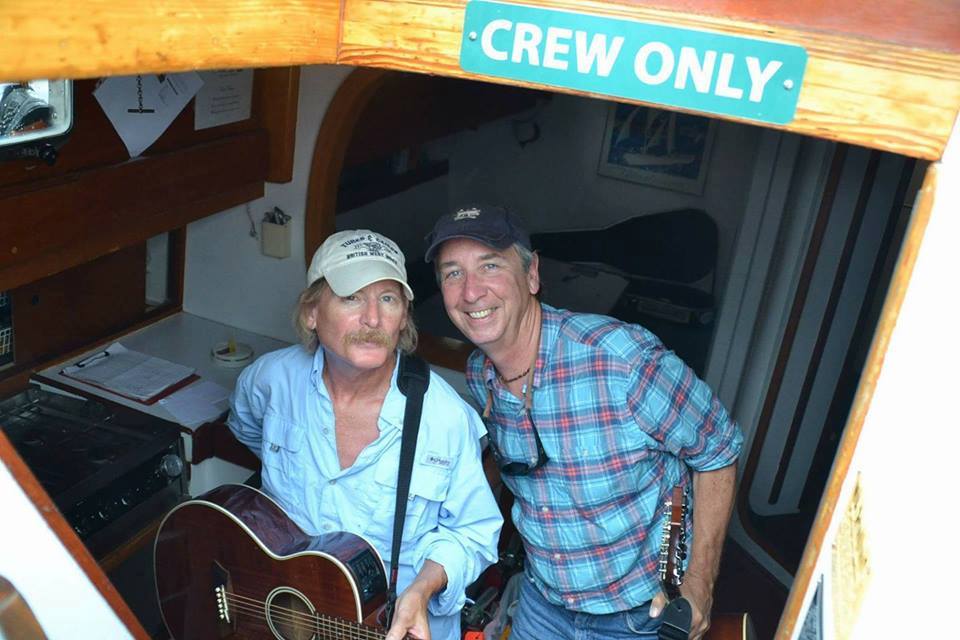 Appointed the Musical Goodwill Ambassadors by the City of Annapolis and the Maritime Republic of Eastport, the Eastport Oyster Boys love to share their musical celebration and stories of life on the Chesapeake Bay. For over two decades they have educated, amused and delighted thousands with their wit, wisdom and special message of stewardship and appreciation for the Bay and its unique maritime culture and history. The Oyster Boys' simple philosophy is wrapped up in the three basic necessities of life "a good hat, a good dog and a good boat."
The "Boys" are known for their engaging and interactive presence with audiences. Along with their original songs of the area, the Boys share an abbreviated, humorous ever so slightly modified history of the Bay and its unique culture and characters. Most of all, audiences will remember the good fun they had and will go home with a bit of the Chesapeake in their blood.
The Oyster Boy duo is a collaboration of longtime musicians and shipmates, Kevin Brooks and Tom Guay, two of the Chesapeake region's finest and most experienced, sailors, entertainers and historians. The boys entertain their audiences with a variety of instrumentation including acoustic guitars, banjo, fiddle and even the hammered dulcimer!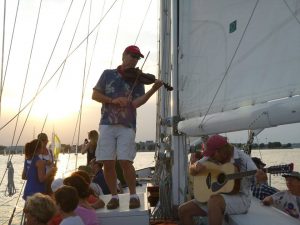 Though calling the waterman's village of the Maritime Republic of Eastport home, the Oyster Boys music has been appreciated nationwide and as far as the shores of Nova Scotia, Ireland and Europe. The "boys" have been featured in numerous national and international print media, radio, television and film productions.
Band Website:  https://oysterboys.com/
Band Facebook Page:  https://www.facebook.com/eastportoysterboys