Lighthouse Cruise
April 22 @ 10:30 am

-

2:30 pm

$139.15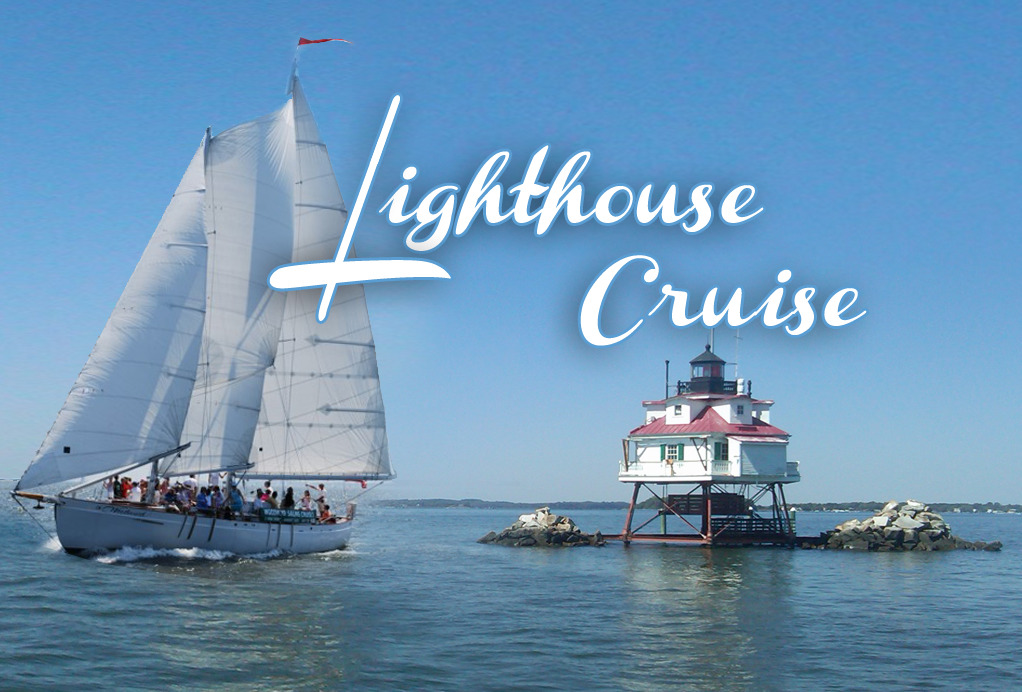 Sail to as many as three different lighthouses on the Chesapeake Bay and learn about their history, importance, and present day condition by guest lecturer David Gendell, author of "Thomas Point Shoal Lighthouse: A Chesapeake Bay Icon".
Details
Departs Annapolis at 10:30 am and returns to Annapolis at 2:30pm.
Includes Soft drinks and tax.
Our bar includes a selection of Craft Beer, Wine & Bubbly available for purchase!
David Gendell's book, "Thomas Point Shoal Lighthouse: A Chesapeake Bay Icon" can be preordered at checkout for pickup the day of the sail.
Discounted price does not include lunch feel free to bring an individually packaged lunch to enjoy aboard. No buffets allowed.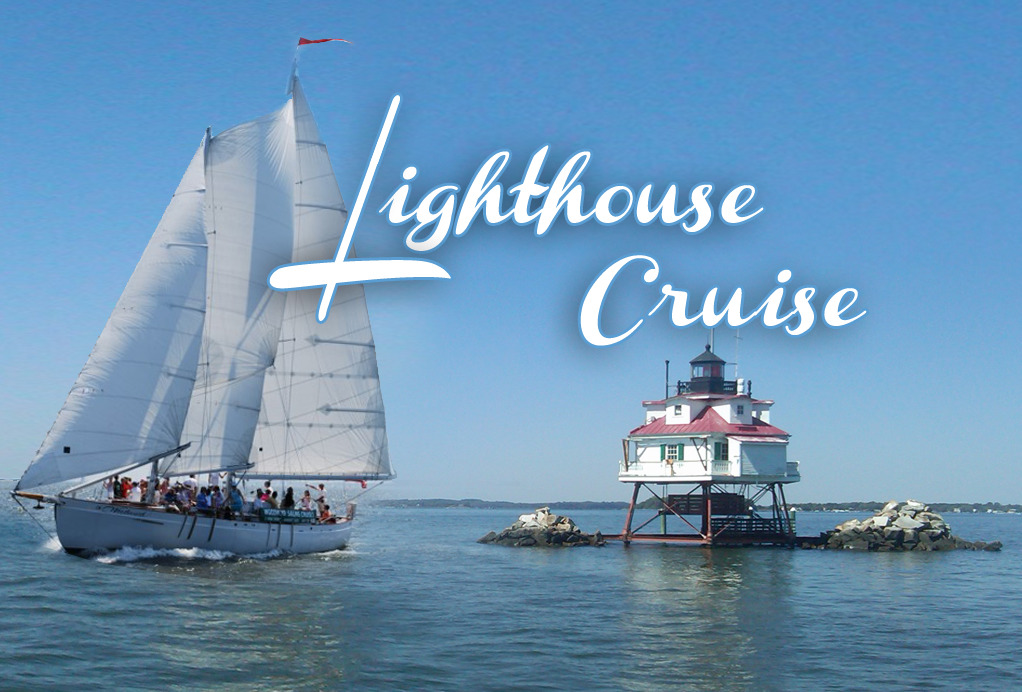 About David Gendell's Book
Lifelong Annapolis sailor David Gendell has written the first book on the iconic Thomas Point Shoal Lighthouse. "Thomas Point Shoal Lighthouse: A Chesapeake Bay Icon" was published by The History Press in 2020 and has been receiving strong reviews within the lighthouse community and beyond.
U.S. Lighthouse Society Vice President says, "…an informative and enjoyable book that weaves an entertaining story about the lighthouse…" Bill Wagner of the Capital Gazette Newspapers writes, "…meticulously researched, thoroughly detailed, and well written…" And America's Cup winner and author Gary Jobson asserts, "Once you start reading 'Thomas Point Shoal Lighthouse' you won't put it down."
This beloved lighthouse was built in 1875 and is one of only 12 lighthouses designated as a National Historic Landmark. The book covers the history of the lighthouse, its keepers, and the ongoing preservation efforts. A portion of the proceeds from sales of the book are donated to the lighthouse preservation effort. David gave Jimmy Buffett a private tour of the lighthouse last fall and Jimmy left with a copy of the book in hand.