Go Woodwind…!!!!   Competing in her 21st race Woodwind got off to a good start today. We were out there on Woodwind II with a boat load of well wishers.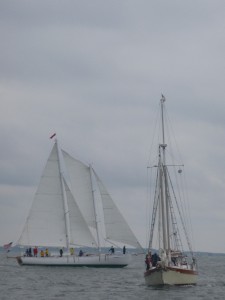 The conditions were in Woodwinds favor with lighter winds coming from the south making it and upwind race to start. Woodwind does well in the light winds compared to some of the heavier bigger schooners. Let's hope the conditions hold out for her.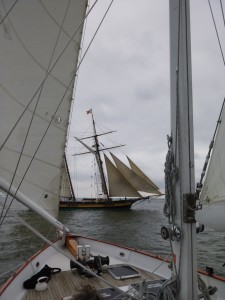 There were about 36 entries in the schooner race this year and we got to see quite a few of them close up.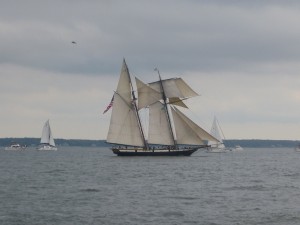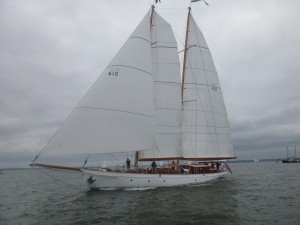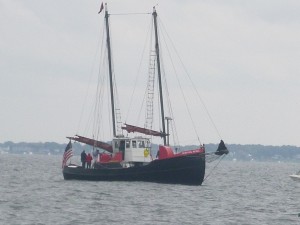 The Norfolk Rebel comes up from Norfolk every year to act as the committee/start boat. What a fun boat. The start was exciting and the traffic was close, we got right in on the action and were able to get some great pics.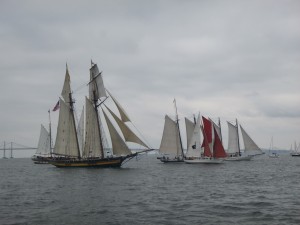 As we headed in at the end of our trip we were barely able to make out Woodwind in the distance ..she looked like she was doing well. Good luk to her and all her competitors through the night tonight.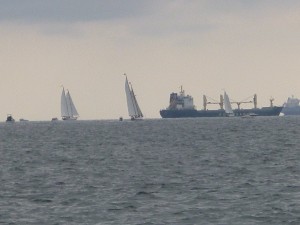 If you want to track them I will put the link up to the race tracker sight.
http://www.baltimoremarinecenters.com/About-BMC/Schooner-Race-Tracking.aspx I did it…
Have a great night everyone…