That's right. The hardest beer to find in Maryland is on our boat. So come on out on every Tuesday in  the month of June and enjoy a free sample.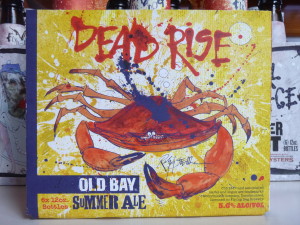 Every Tuesday aboard the Woodwind is our beer tasting night. This month we are featuring the Flying Dog Brewery from Frederick,Md.
The starting line-up is: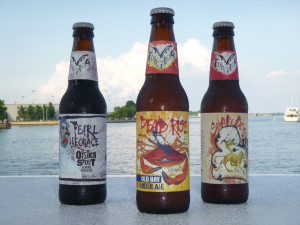 Starting with The Dead rise we move on to the Pearl Necklace Oyster Stout and finish with the Snake Dog IPA. Each person gets a 4oz. taste of each beer included in your ticket price then all the beers are available for sale after that.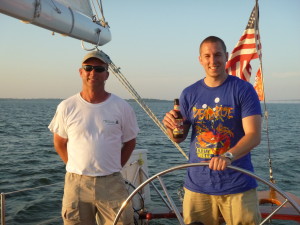 Brian from Flying Dog is there to educate us on how the different beers are made and tells us about the brewing process. He always has a trivia contest after his spiel,so pay attention and you could win some good swag.
Not only was the beer good and cold, we had an awesome sunset to boot. Bonus!!!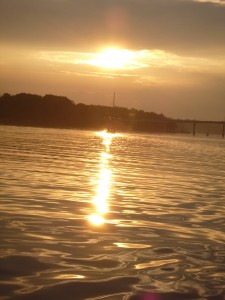 Till the next round……
Capt. Mickey