The wind was almost non-existent today, but that did not stop us from having a great day. We started out the day with the sighting of one of the beautiful yachts that lives here in Annapolis part of the year. The S.S. Sophie.
She steamed passed us as we were setting sail and heading out to the bay.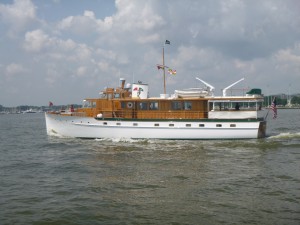 Built in 1947 she was one of only two Trumpy Yachts that were built in 2 different yards.
She was started up north and when Trumpy Yachts came to Eastport she was finished here.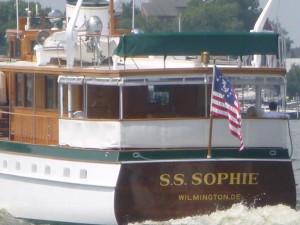 Later in the day we were treated to the sight of another Trumpy coming into the Annapolis Harbor. The Manatee.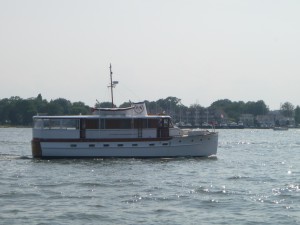 2 Trumpys in the same day, you can't trump that!!!
The sunset sail was nice and calm and we were treated to the super close moon coming up over Kent Island. What a sight. Wow!!!
Great fun had by all. We had tons of families join us today and kids galore. We put them to work as usual pulling sails up and steering the boat. It is always fun to have them aboard..
Till Next time…..Capt. Mickey