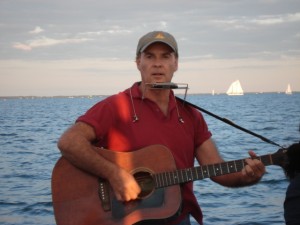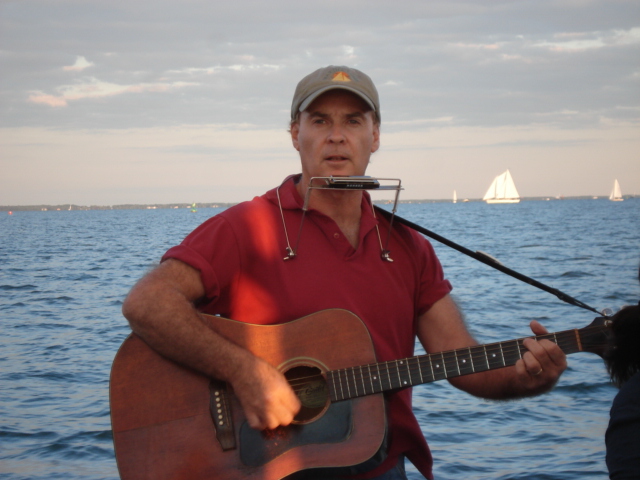 Sunset Sails & Local Music, aboard a 74-foot, classic wooden schooner, Woodwind.
Sit back and relax as different local musicians entertain you while sailing on the Chesapeake Bay. The Singer/Songwriter genre will be well represented as they play acoustically aboard the Woodwind.
Tickets go on sale six days in advance
Schedule of Local Musicians:
This jolly band of merrymakers has been seen and heard all up and down the east coast of the United States. These chantey men perform at living history events, music festivals, private parties and many other settings.
Tickets go on sale six days in advance. Buy Tickets
May 9, 5:30-7:30
Victoria Vox has taken the artful sound of the ukulele into eclectic new directions. Her music ranges from upbeat and clever to honest and moving, while incorporating her signature "mouth trumpet" and occasionally singing in French. Her whimsical songwriting uses a unique palette of sounds and beats that delight audiences of all ages.
Her songs have been featured on NPR, television and in independent films. In 2009, Vox was invited to be an Artist in Residence (AIR) at the Strathmore Performing Arts Center (Bethesda, MD), and has since continued to support the new AIRS. Vox is also multi-award winning songwriter. She received First Place for her French tune, 'C'est Noyé' and Runner up for the 40's-esque "My Darlin' Beau" in the International Acoustic Music Awards. Vox has won six Wammies (Washington Area Music Awards): Contemporary Folk Vocalist ('09, '11 & '12), Album of the Year ('10 & '11), and Fan Favorite ('10), as well as the "Vox Pop" Award with her album, Exact Change, in the 10th Annual Independent Music Awards. She has been included in Relix Magazine and Washington D.C.'s City's Best lists of artists to watch. Also, Vox appeared on the Jay Leno Show to demonstrate her perfected mouth trumpet! Originally from Green Bay, WI, Vox now lives in Baltimore, MD.
Tickets go on sale six days in advance. Buy Tickets
More shows will be updated soon!