Cancelled – Sunset Sail with Don Shappelle
July 17, 2014 @ 6:30 pm

-

8:30 pm

$42.00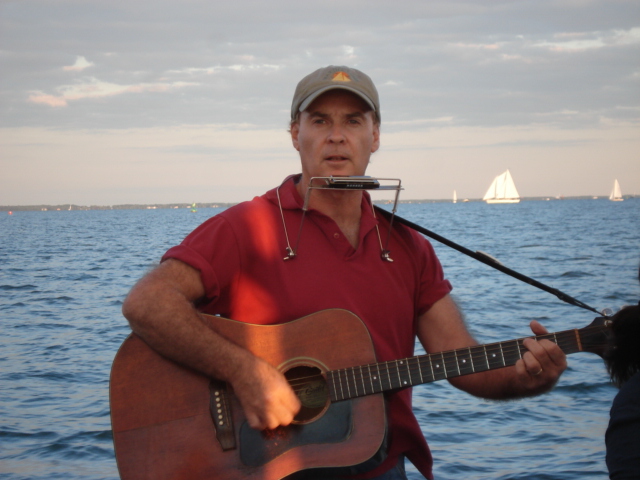 Event Cancelled due to Private Charter
Don Shappelle is a singer/songwriter from Wilkes-Barre, Pennsylvania. He lives on the banks of the Susquehanna River so it is natural that many of his original songs are about this river in subject and spirit. Don also calls Perryville, Maryland home now. This is where the Susquehanna River flows into and becomes the Chesapeake Bay. After graduating from College Miseracordia in Pennsylvania with a degree in music, Don's musical life has taken him to many places including time spent living and touring in Europe.
Don has also lived and performed in New York City and the Hudson Valley of New York where he collaborated with folk music legend Pete Seeger and others in The Clearwater Organization,a large group of people dedicated to cleaning the Hudson River. A Don Shappelle original tune "The Tugboat Song" was featured on the album "Broad Ole River" released by Pete Seeger and the Hudson River Sloop Singers. Don's lifelong commitment and dedication to the environment and nature was truly awakened at that time.
After a trip to the Chesapeake Bay in Maryland many years ago Don fell in love with that region of water and shoreline, the land of pleasant living as it is traditionally called. His music has reflected this connection ever since. He has sung many times at waterfront gatherings and festivals, in support of cleaning the bay and its tributaries.