Full Time
$47,500 Salary + $15,000 avg in Gratuities USD / Hour
Website Running Free Inc./Schooner Woodwind
Annapolis Sailing Cruises
CAPTAIN RESPONSIBILITIES
Excellent skills in boat handling
Share the adventure of sailing with our guests from a historic, environmental and geographic point of view with a sense of humor
Ability to set the proper atmosphere for the safety of the passengers and crew
Maintenance of our vessels

Regular engine maintenance
Upkeep of brightwork, rigging, plumbing
Other system maintenance.
During the off season (November through March), share the responsibility to ready the boat for the following season
More complex maintenance skills in woodworking, painting, varnishing, etc.

Help with preparation for USCG inspections
In emergency situations, employees may need to change their normal operations and help secure business property, assets and/or vessel safety
BACKGROUND
The successful candidate will be a friendly and safe professional captain who will have several years of experience:
Working as a captain, aboard a sailing vessel doing similar activities as outlined above
Managing a crew and maintenance workers to get work done timely and on task
Will have the maintenance skills to carry out the tasks described above
QUALIFICATIONS
The successful candidate will have a valid USCG License as a Master of Auxiliary Sail Vessels with a minimum of an Inland rating and 50 Gross Tons, a Marine Radio Operators Permit, a clean USCG record, and have no objections about being enrolled in a random drug-testing program.  The person must also have the following qualifications:
Excellent oral communication skills
Expertise in Maintenance organization and implementation
Be a skillful leader and trainer for crew
Open to new ideas, and a "team-player"
Must look at the responsibility of these boats as if they were their own
COMPENSATION
The full time position would be salaried with a starting salary around $47,500 depending on experience.  Gratuities also add up to additional compensation and averages around $15,000.   If the captain performed as expected and was able to take on more responsibility reasonable increases could be expected.  Weekly workload ranges from 40-50 hours, and there is a generous PTO policy during the winter months. We also offer health benefits and retirement plan options.
OTHER COMPENSATION
Our standard employee perks include the ability to bring friends & family aboard the Woodwinds when seats are available and employee discounts at Pusser's Caribbean Grille Restaurant and Store.
To apply online, click on the "Apply for Job" button below. If you prefer to download an application and mail or fax to us, you may download a PDF application.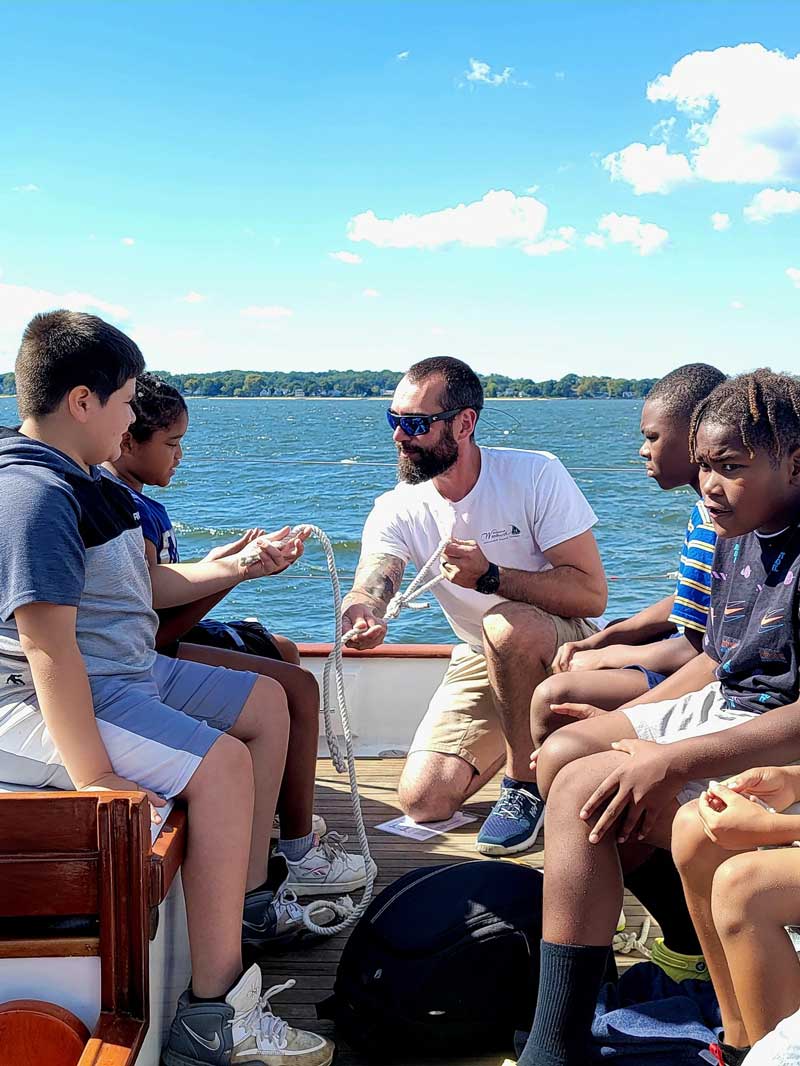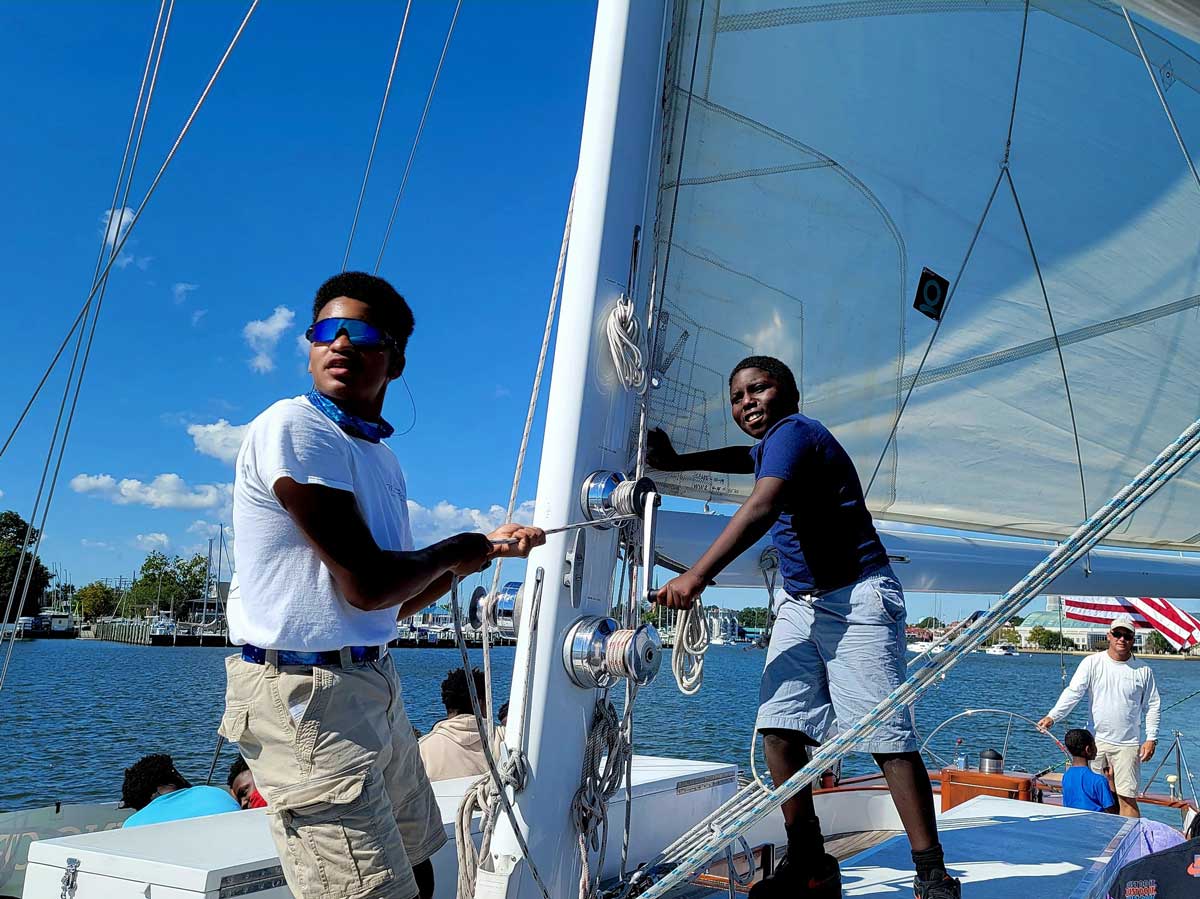 Offsite Office

1930-A Lincoln Drive, Annapolis, MD 21401
(Monday-Friday, 9-5)

Onsite Office & Boats

80 Compromise Street, Annapolis, MD 21401
(Everyday, April 15-October 31)

Phone

(410) 263-1981

Fax

(410) 280-6952

Email

info@schoonerwoodwind.com

Web

www.schoonerwoodwind.com